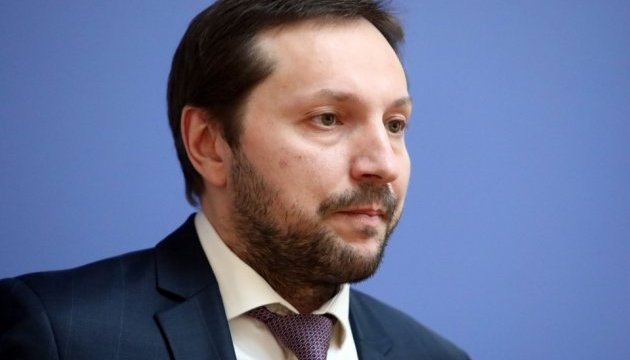 The UA|TV International Broadcasting Multimedia Platform of Ukraine has started broadcasting in the occupied territories of Luhansk region from a TV tower in Bakhmutivka in the test mode, Ukrainian Information Policy Minister Yuriy Stets has said.
"The work as part of the commission on ensuring the stable functioning of the national television and radio broadcasting system under the Ministry of Information Policy of Ukraine is continuing. We are pleased to announce one more step towards ensuring full-fledged broadcasting of UA|TV in the occupied Crimea and Donbas," Stets wrote on Facebook on Thursday.
Earlier, the Information Policy Ministry reported that the UA|TV channel had begun broadcasting in the occupied territories of Crimea and Donetsk region in the test mode from TV towers in Chonhar (Kherson region) and Volnovakha (Donetsk region).
UA|TV started operating on October 1, 2015. The legal basis for its work is the law on the foreign broadcasting system of Ukraine, which was drafted by the Ministry of Information Policy, adopted by the Verkhovna Rada on December 8 and signed by the head of state on December 28, 2015.
The channel broadcasts its own news stories and programs through satellite and cable networks in five languages - Ukrainian, English, Russian, Arabic, and Crimean Tatar.
op