The National Bank of Ukraine on Tuesday evening lowered the official hryvnia exchange rate by one kopiyka, bringing the national currency to UAH 26.01 to the dollar.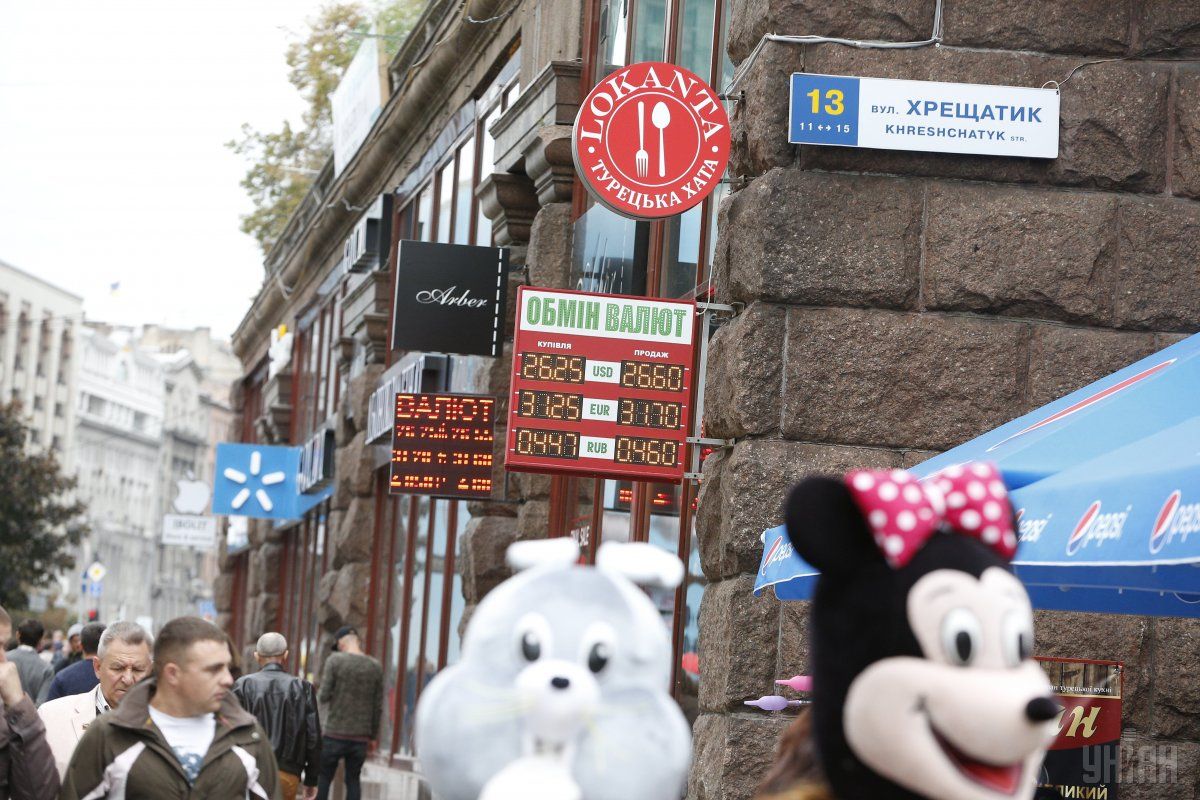 The Central Bank set the following official exchange rates of the hryvnia against leading foreign currencies for September 13:
$100 costs UAH 2,601.8958 (on September 12, it was UAH 2,600.8703);
EUR 100 costs UAH 3,104.8423 (on September 12, it was UAH 3,120.2641);
10 RUB costs UAH 4.5436 (on September 12, it was UAH 4.5494).
NBU simplifies terms for raising loans from int'l financial institutionsOn Tuesday, September 12, hryvnia quotations against the dollar on the interbank forex market settled at UAH 26.04/26.06 to the dollar by the close of trade.
Hryvnia quotes against the euro settled at UAH 31.1073/31.1372, while those against the Russian ruble settled at UAH 0.4542/0.4552.