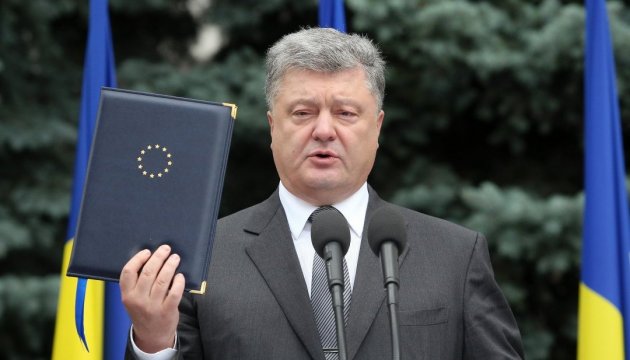 Ukrainian President Petro Poroshenko said this at a press conference after the Ukraine-EU summit in Kyiv on Thursday, an Ukrinform correspondent reports.
"Ukraine's intentions to join the Customs Union with the EU, integrate into the Schengen zone, become part of the digital market or the Energy Union are a powerful symbol for economic, social, sectoral and other reforms, growth of our joint trade and investment," he said.
The president stressed that the UK's withdrawal from the EU "should not be an obstacle towards the expansion and strengthening of the EU, towards strengthening the unity of the European Union and solidarity with Ukraine."
"The shadow of Brexit should in no case fall on Ukraine's relations with the EU. This is my clear message," he added.
op