About 500 people took part in the event.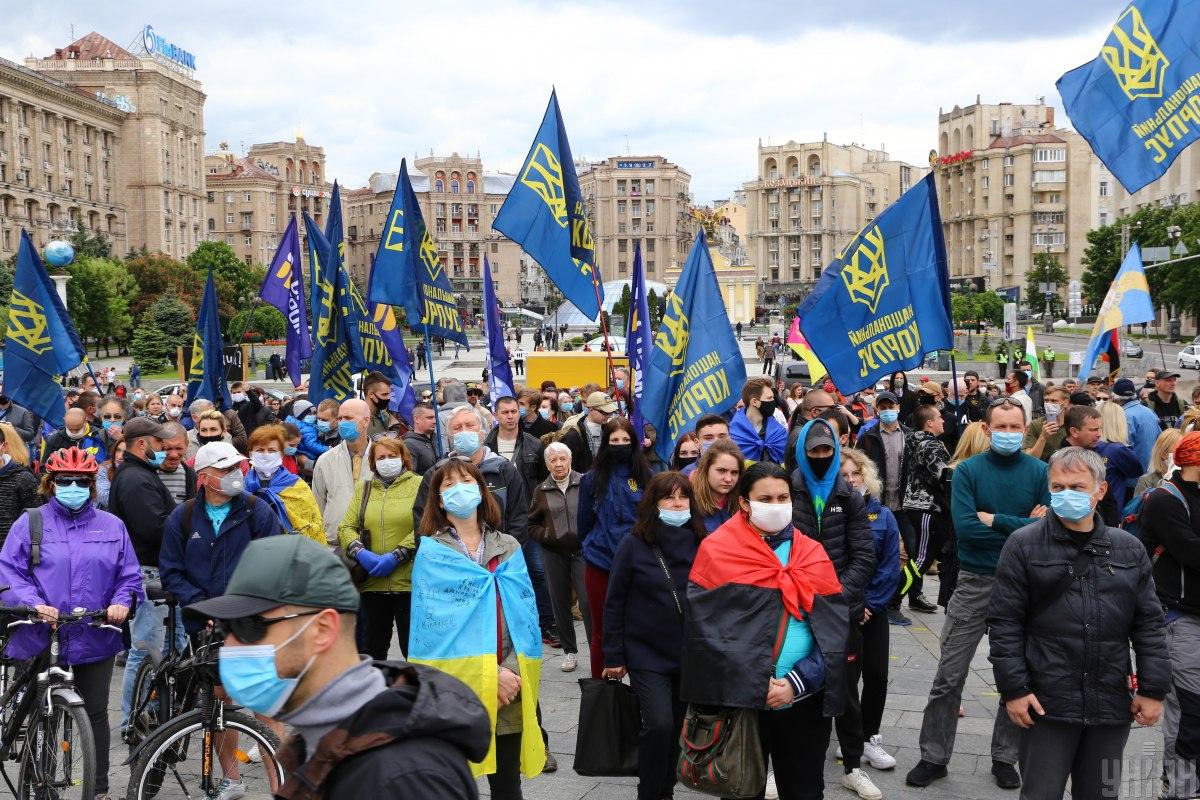 Photo from UNIAN
A rally dubbed "Ukraine will resist" was held in Kyiv on Sunday, May 24, as part of the No Surrender initiative; protesters demanded that Ukrainian President Volodymyr Zelensky "stop the policy of surrender to Russia."
Participants in the event were holding national flags, however, one could see the flags of such parties and public organizations as the National Corps, Demokratychna Sokyra ("Democratic Axe"), Prava Sprava (the "Right Thing"), and there were several red and black flags, according to an UNIAN correspondent.
Ending the policy of surrender to Russia was one of the main demands of the rally.
"Negotiations with Moscow could only concern the issues that the invader should leave the occupied territories as soon as possible without any conditions and compensate for the damage done to Ukraine," they emphasized.