What is more, Grad multiple launch rocket systems are still deployed near the populated localities.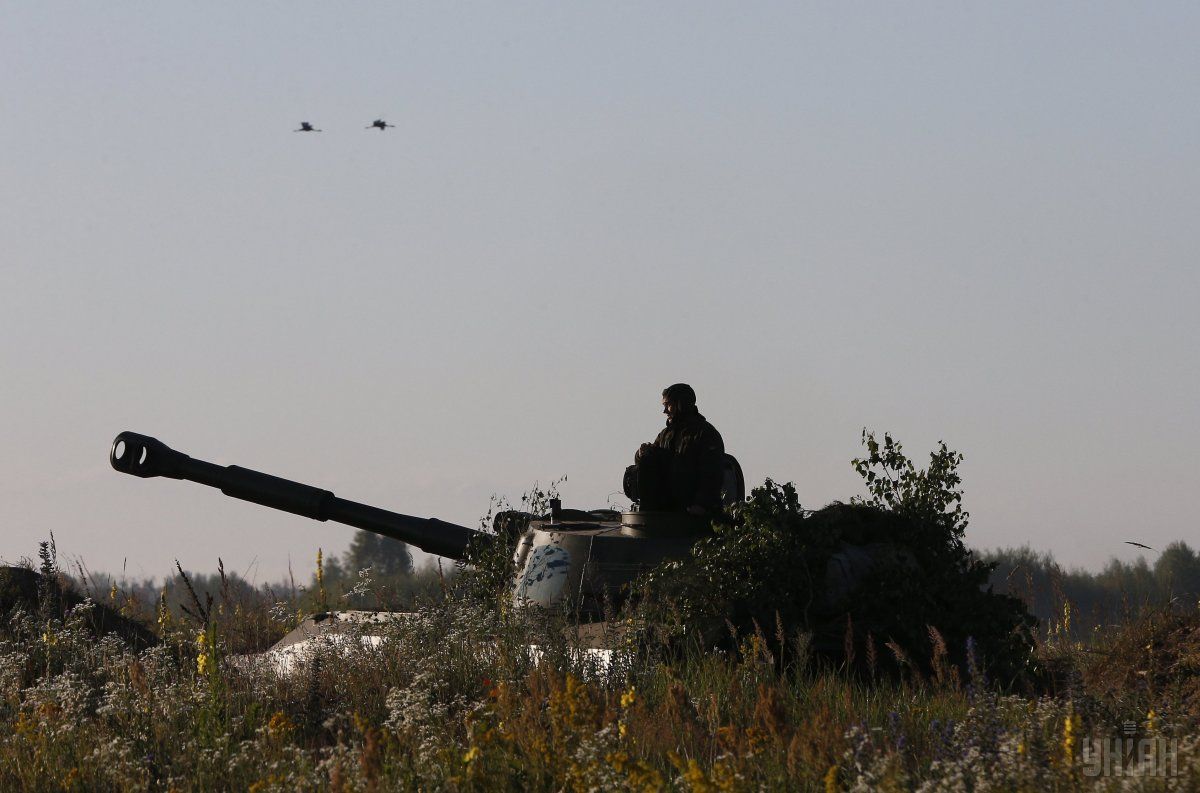 Photo from UNIAN
Spokesman for Ukraine's Defense Ministry Dmytro Hutsuliak has said Russian-led forces have deployed over 20 pieces of heavy weaponry, including 122mm howitzers, at firing positions this week.
"This week, the enemy has deployed over 20 pieces of heavy weaponry at previously prepared firing positions, they include 122mm howitzers," he said at a briefing on Friday with reference to intelligence data.
Read also"DPR" not planning to postpone May 9 parade in Donetsk over coronavirus
In addition, Grad multiple launch rocket systems are still deployed near populated localities in violation of the distance to which heavy weapons should have been withdrawn.
According to Hutsuliak, the command of the Russian occupying forces tries to take advantage of the quarantine measures introduced in the temporarily occupied territory in Donetsk and Luhansk regions to restrict the movement of vehicles, including those of the OSCE Special Monitoring Mission to Ukraine.
In turn, Ukraine's Joint Forces steadily adhere to the ceasefire, however they are always ready to retaliate in case of Russian-occupation forces' hostile actions.
Related news
Action is being taken as minors are not allowed to leave their place of residence without being accompanied by adults amid quarantine.
The Cabinet of Ministers is counting on support from the IMF, the World Bank, and the European Union.
The plane from the United Arab Emirates has brought 113 citizens of Ukraine who had no opportunity to leave UAE earlier to Boryspil international airport, a press center of the Security Service of Ukraine (SBU) reported.