The company says it will face international sanctions if it refuses to perform contractual obligations.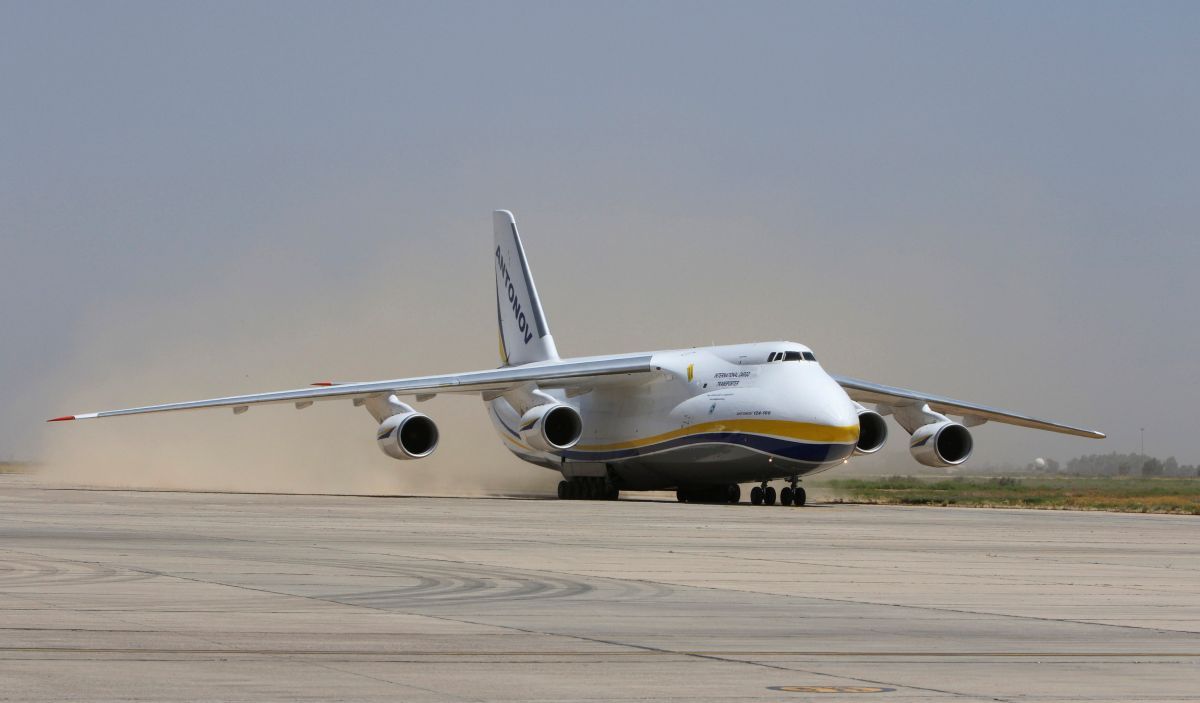 REUTERS
Since November 2017, specialists of the state-owned aircraft manufacturer Antonov have been contracted to assess technical condition of the An-124-100 Ruslan aircraft owned the Russian air carrier Volga-Dnepr, which is not included in the list of sanctioned entities.
The work is being carried out based on the agreements between authorized ministries and agencies, as well as explanatory letters of the State Export Control Commission, 112.ua reported referring to Antonov CEO Oleksandr Kryvokon.
Read alsoUkraine's Antonov ready to join Russia's plane crash probe – Russian media"SE Antonov is a developer of aviation equipment and, accordingly, holder of certificates for the AN-type aircraft, in particular the An-124-100 Ruslan. Based on this, it enjoys an exclusive right to extend life of aviation equipment. As a developer, Antonov is obliged to assess the integrity of its aircraft designs throughout the entire period of their operation, and, based on its results, draft and release information that complements the existing maintenance programs, which allows for the detection of structural damage before it poses a problem for the entire fleet," he said.
If the Ukrainian company fails to assess the technical condition of the Ruslans operated by Russia, it can be sanctioned, the official says. In particular, it could be deprived of the status of the developer of aviation equipment and lose its positions in the aviation market.
"It should be noted that it is dangerous to operate aircraft with no airworthiness. Besides, the Ruslans carry out flights, including international ones, commissioned by organizations that require a package of documents confirming airworthiness and technical readiness of the aircraft to perform flights. Without the documents of the developer organization, which confirm airworthiness, they will not be given permission to fly," he explained.
As reported earlier, Russia sought that Ukraine's Antonov transfer its developer rights to the Ilyushin Design Bureau, but Antonov rejected.
Read alsoUkrainian Embassy in U.S. recalls Antonov's assistance to SpaceX ahead of Falcon Heavy launch"Attempts by the Russian authorities to shift Antonov's functions as a developer to other enterprises will lead to the imposition of corresponding international sanctions, in particular, the ban on international flights performed by AN-type aircraft," Kryvokon said.
Previously, several media outlets claimed citing their sources that Russia and Ukraine were holding closed negotiations to extend airworthiness of the An-124-100 Ruslan aircraft. Antonov confirmed the reports, stating that they should assess the condition of the Volga-Dnepr aircraft according to international agreements.