The governments of Ukraine and Turkey have signed a protocol of amending an agreement on avoidance of double taxation, according to a post on the website of Ukraine's Finance Ministry.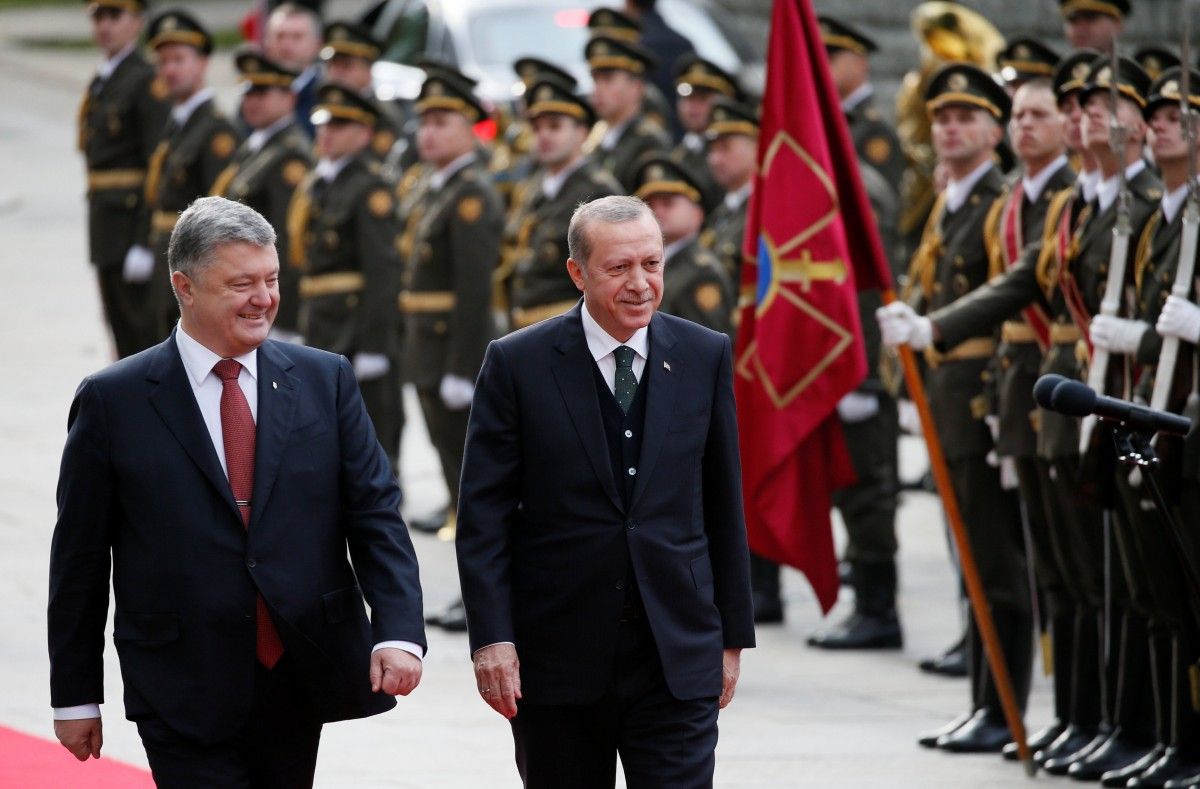 Ukrainian Deputy Finance Minister Serhiy Marchenko signed the document on behalf of Ukraine, the Turkish side was represented by Turkey's Minister of Economy Nihat Zeybekci.
Ukraine, Turkey sign agreement to protect investmentAs the Ukrainian Finance Ministry explained, this protocol provides for avoidance of double taxation of incomes of individuals and legal entities by dividing the right of taxation of certain types of income between the countries or by including taxes paid in another state in a taxpayer's obligations.
At the same time, the ministry said, Ukraine and Turkey should conduct internal state procedures for ratification of the protocol.
A Turkish delegation led by President of Turkey Recep Tayyip Erdogan came to Kyiv on Monday, October 9.
Tags: Turkey, Erdogan, Poroshenko, taxation