As of January 11, the Ukrainian farmers have used up 100% of the country's export quota for the supply of honey to the European Union, given its last year's increase, according to First Deputy Minister of Agrarian Policy and Food Maksym Martyniuk.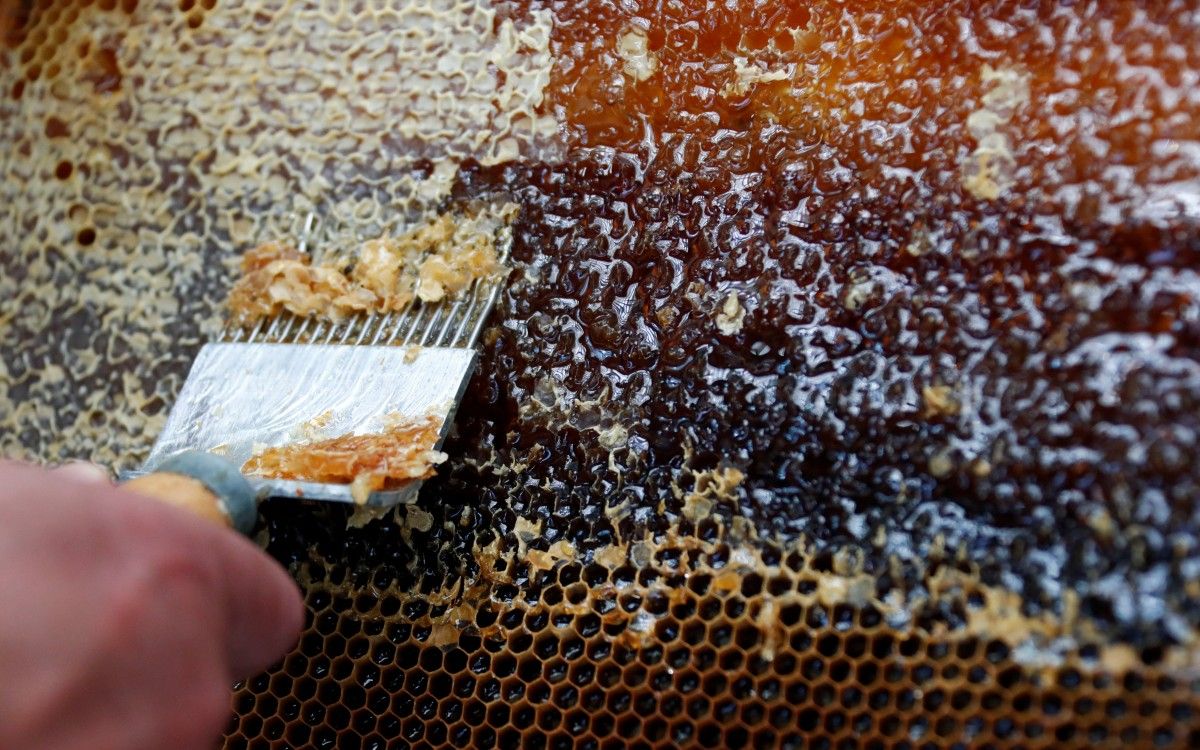 REUTERS
"Today it's January 11, but 10p% of the export quotas for the supply of honey to the EU has already been used up, even taking into account the fact that last year its volume was increased. It is clear that exports don't just stop there, they simply continue on a general basis (fortunately, the Ukrainian products remain competitive in the European market even beyond the autonomous preferences)," Martyniuk wrote on Facebook, adding that the industry has a very high potential toward further development.
He also noted that there are about 400,000 beekeepers in Ukraine producing an average of 70,000 tonnes of honey per year, the highest volume in Europe. Almost 57,000 tonnes, or 80% of all Ukrainian honey, is exported mainly to the EU. The potential annual output, based on the sowings of honey-forming plants, is up to 140,000 tonnes, twice the current volume.
Martyniuk stressed that there are no compulsory requirements for the quality of honey in Ukraine, so the existing state standard is voluntary. At the same time, within the framework of the Association Agreement, Ukraine undertook to implement the European requirements for honey, which are fixed in EU Council Directive 2001/110 before the end of 2019.
The deputy minister also added that Ukraine also fully used the quota for export of grape and apple juice (14,000 tonnes) in the first decade of 2018.
Read alsoUkraine ready for dialogue with EU on additional trade preferencesAs UNIAN reported earlier, in 2017, Ukraine received additional trade preferences from the EU, including zero quotas for honey, corn, cereals and processed tomatoes. In addition, preferences completely liberalized imports of Ukrainian footwear, copper and aluminum products, electronic equipment.
According to the Ukrainian State Food Safety and Consumer Protection Service, 67 Ukrainian honey producers are licensed to supply their produce onto foreign markets.
The Ukrainian Agribusiness Club Association (UCAB) said Ukraine's honey exports in 2016 hit a record high of 56,900 tonnes, which was 58.2% up against 2015, and almost 6 times more than in 2011. In monetary terms, honey exports in 2016 amounted to US$97.3 million, which was 15.8% more than a year before.
According to the Agrarian Policy and Food Ministry, there are currently about 400,000 honey producers in Ukraine.