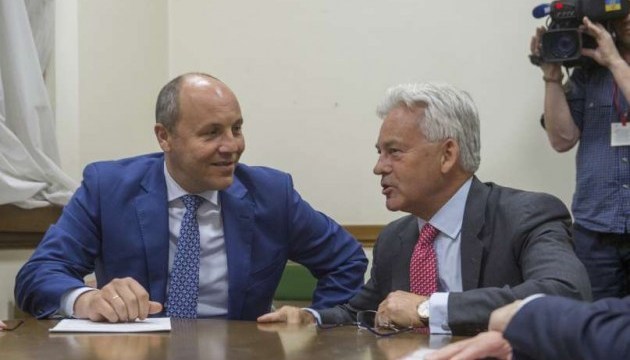 "The parties discussed the issues related to strategic and geopolitical aspects, in particular, the implementation of the Nord Stream 2 project, strengthening of sanctions against Russia and the release of Ukrainian citizens held in Russian captivity," the press service of the Verkhovna Rada of Ukraine reports.
Parubiy noted the importance of condemnation of Nord Stream 2 by the United Kingdom.
"The public, common stance of the UK on the condemnation of not economic, but purely political project on the construction of Nord Stream 2 is very important for us," the Verkhovna Rada Chairman said.
In turn, Mr. Duncan assured that his country supported sanctions against Russia, "especially in view of the events that had occurred in Salisbury."
As reported, Speaker of the Verkhovna Rada of Ukraine Andriy Parubiy called on the members of the British Parliament to file an objection against implementation of the project on construction of Nord Stream 2 gas pipeline.
On June 12-15, Parubiy makes the official visit to the United Kingdom of Great Britain and Northern Ireland.
ol