Germany's DHL Express, Adidas AG, and Puma SE continue to operate in the Russian-occupied Crimea despite international sanctions imposed, as reported by the press service of the Ministry for the temporarily occupied territories and internally displaced persons.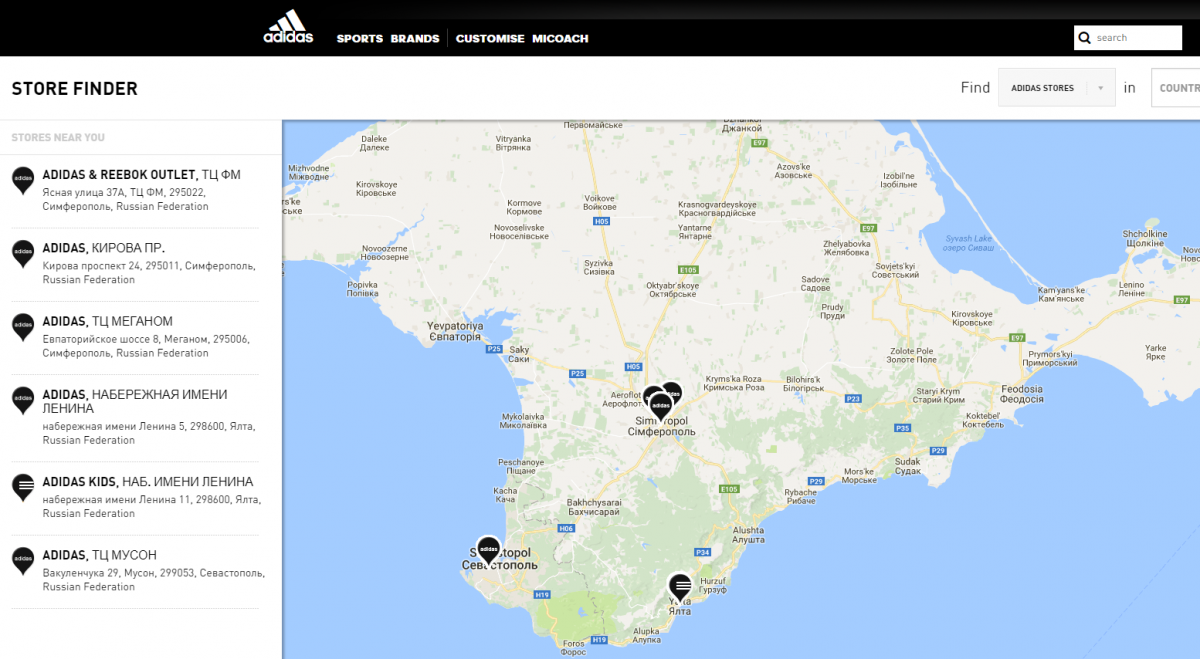 mtot.gov.ua
The statement says that the Russian website of DHL Express cited the addresses of three official representative offices in Simferopol, Sevastopol, and Kerch.
As of November 10, 2017, the information was removed from the site.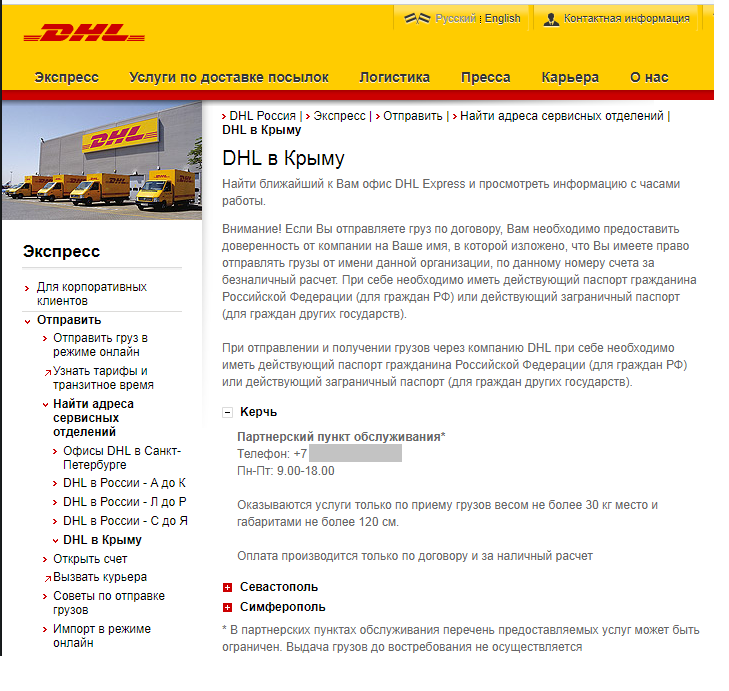 mtot.gov.ua
Adidas AG had on its website the addresses of official Adidas stores in Simferopol, Sevastopol, and Yalta. As of December 6, only the information about the store in Yalta remained on the map.
Also on the Russian website of Puma SE the address is noted of the official Puma store in Simferopol.
mtot.gov.ua
"The operations of these foreign companies in Crimea contradicts the policy of non-recognition provided by the UN General Assembly resolution on the territorial integrity of Ukraine No. 68/262 of March 27, 2014, and violates the European Union's restrictive measures (sanctions) against the Russian Federation, determined by the Council of Europe's decision 2014/386 / CFSP of 23 June 2014 on restrictive measures in connection with the illegal annexation of Crimea and Sevastopol," the Ministry noted.
The officials appealed to the relevant authorities with regard to the need to adopt measures envisaged by the legislation aimed at protecting the territorial integrity of Ukraine.