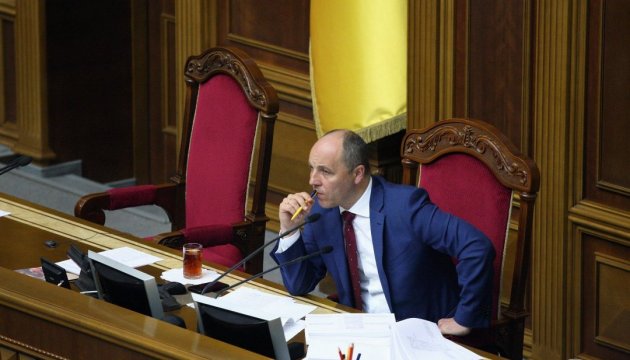 Parubiy said this during a meeting with Tom Tugendhat, the Chair of the Foreign Affairs Committee of the House of Commons of the United Kingdom, the press service of the Verkhovna Rada informs.
"On June 27, I and the chairmen of the parliaments of Georgia, Moldova and Lithuania will meet with Speaker of the U.S. House of Representatives Paul Ryan and participate in the conference on counteraction to the construction of Nord Stream 2 gas pipeline. I urge the members of the British Parliament to file an objection against implementation of this political project," the Ukrainian Parliament Speaker said.
Parubiy told Tugendhat about the threats caused by the construction of Nord Stream 2, noting that "this is an additional lever of Putin's Russia to destabilize the situation in the entire free world."
The Speaker of the Verkhovna Rada of Ukraine also told about the letter to the speakers of the parliaments of the United States and the EU member states with a request to condemn the construction of Nord Stream 2, which was signed by the speakers of the parliaments of Ukraine, Moldova, Poland, Lithuania, Latvia and Estonia
At the same time, Parubiy noted the importance of strengthening sanctions and international pressure from the UK on the Russian Federation, in particular, for the purpose of liberation of Ukrainian citizens currently held captive by the Putin's regime.
ol