Car bodies are delivered without front and rear bumpers, headlights, and taillights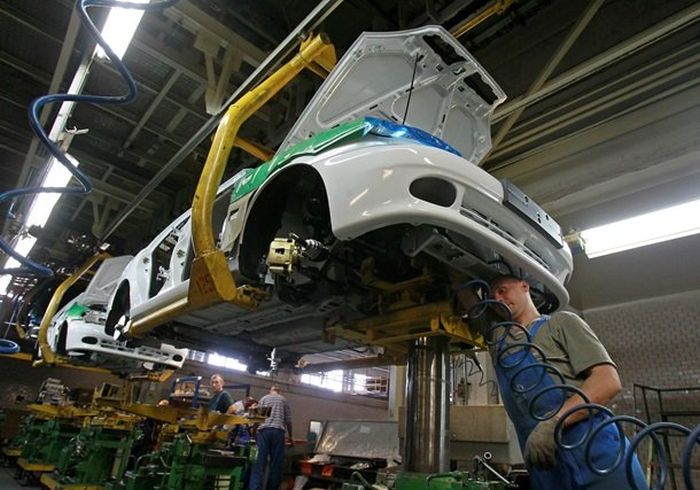 Illustration / REUTERS
Ukraine's Zaporizhia Automobile Building Plant, also known as ZAZ, has received kits from Russia's JSC AvtoVAZ for assembling Lada Largus estate cars.
Car bodies are delivered without front and rear bumpers, headlights, and taillights; there is also no steering wheel. These components are shipped separately, according to AvtoVAZ News.
Read alsoDrop in industrial output slows down to 12.2%
In addition, two Granta bodies were sent late in June for trial assembly, and the manufacturer does not rule out that kits for other Lada models will be shipped.
ZAZ began undergoing an audit of automobile production capabilities in March 2020. It is done by potential partners of the company, one of which is AvtoVAZ.
"The company is still in the process of the audit of production capabilities from the Renault group," Dmytro Sklyarenko, spokesman for UkrAVTO, said.
UNIAN memo. Zaporizhia Automobile Building Plant (ZAZ) is the largest automobile manufacturing enterprise in Ukraine with full-scale production of vehicles, components, stamping, welding, painting, assembly. The enterprise is part of UkrAVTO Corporation.
UkrAVTO Corporation is a general importer and official dealer of more than 20 automobile brands, owns a full cycle of its own production facilities. The corporation is the owner of a controlling stake in ZAZ CJSC. The corporation structure includes more than 400 car service enterprises in all regions of Ukraine.
On May 5, 2019, Zaporizhia Automobile Building Plant put up its property for sale; the starting price is about UAH 420 million, or US$15.6 million at the current forex rate.