The company expects a similar flow will be launched with Slovakia and Hungary soon.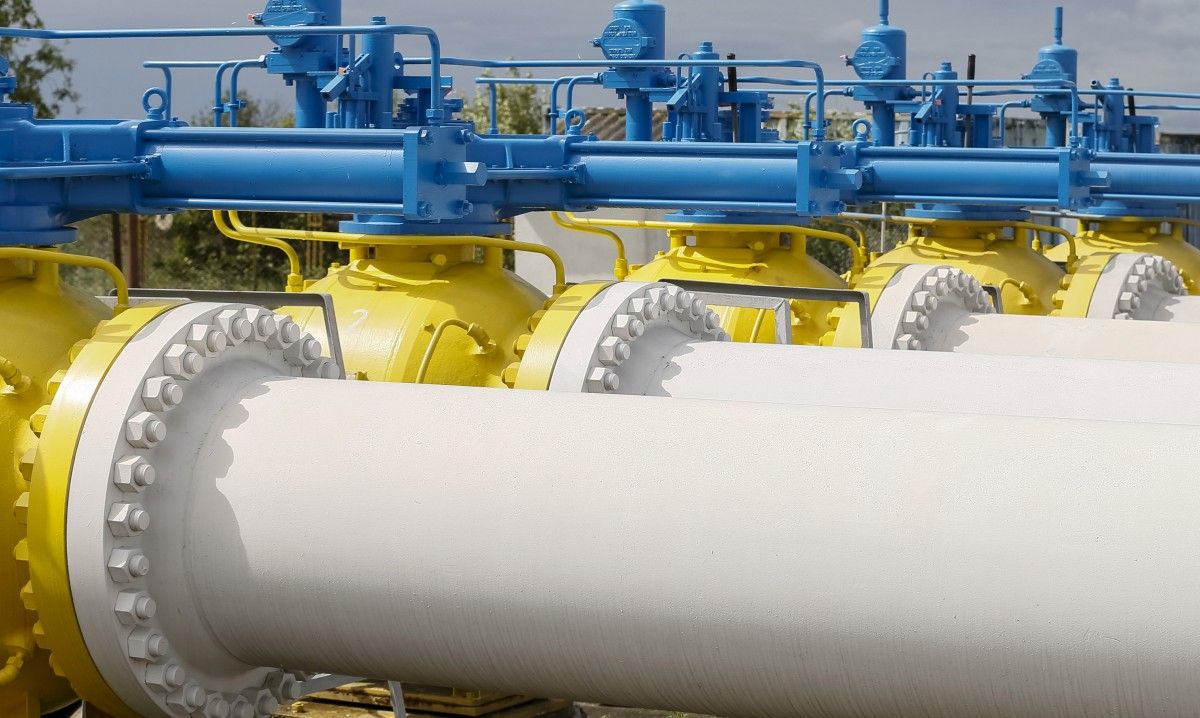 REUTERS
CEO of Gas Transmission System Operator of Ukraine (GTSOU) LLC Serhiy Makogon says the company has launched a virtual natural gas reverse flow from Poland, which was earlier impossible under the previous gas transit contract with Russia's Gazprom.
"On January 1 alone, the Ukrainian GTS operator signed direct contracts with GTS operators of the neighboring European Union member states, which are based on European approaches and principles," he wrote on Facebook on January 24.
"Today, the new opportunities are actively being used by Ukrainian traders. For example, gas supplies from Poland have already started with substitution (virtual reverse) through the Drozdovychi gas measuring station," he said.
Makogon added that, when there is an order for gas transit from Russia to Poland, for example, 9 million cubic meters (mcm) per day, while on the same day there is an order for gas imports from Poland at 2 mcm, this means that only 7 mcm of gas is actually transported across the border.
Read alsoNaftogaz explains Gazprom's asset defreeze
"Earlier, we could not perform such operations because of the 'historic' transit contract, and were forced to physically export total volumes of gas to Poland via Drozdovychi and import the required volumes back through the Hermanowicze [interconnector]," he wrote.
Such operations required gas pumping costs and were limited due to the technical capacities of the Hermanowicze pipeline.
"Now there are no such restrictions, and we are able through virtual reverse to import the entire volume of gas that physically flows from Ukraine to Poland (now it is 9 mcm per day, whereas [gas] transit to Poland was 12 mcm on average last year)," he said, adding that gas imports from Poland include those from the Polish LNG terminal.
"We expect that virtual reverse will soon be launched with Slovakia and Hungary. The countries' [GTS] operators are working on the task. We are ready for our part," Makogon added.
As UNIAN reported earlier, Ukraine in 2019 boosted natural gas imports by 34.4%, or by 3.65 bcm, up to 14.25 bcm.