Prior to the lockdown, the airport served 100,000 passengers per month.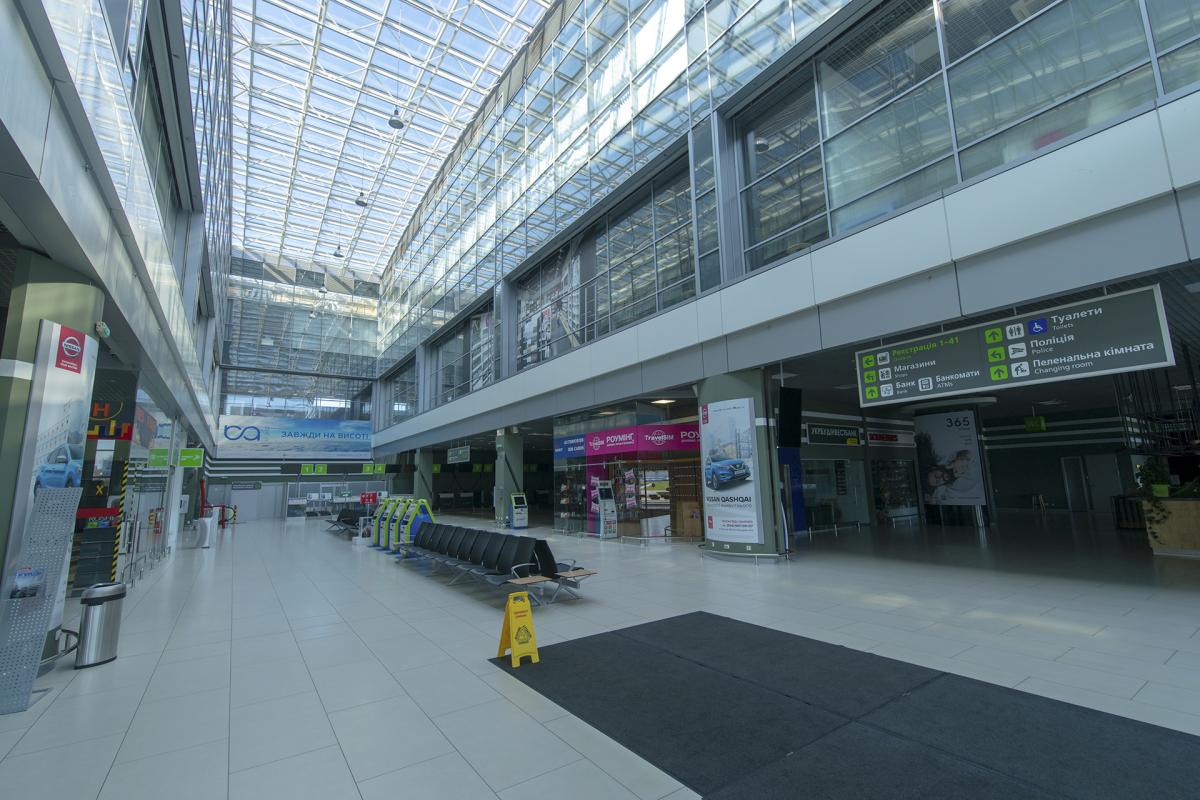 There is bankruptcy looming for Zhuliany airport / Photo from the airport's press service
Oleh Levchenko, CEO of MASTER-AVIA LLC, the managing company of Ukraine's Ihor Sikorsky Kyiv International Airport (Zhuliany), says the airport may go bankrupt without state support amid the coronavirus (COVID-19) quarantine, as its revenue has shrunk by over 90% since last spring.
Prior to the coronavirus-related quarantine, the airport served 100,000 passengers per month and handled 50 flights daily. Now, there is just one mail flight once a week, and one or two business flights per month across Ukraine. Since March 2020, nearly 2,000 employees have been placed on unpaid leave, he told LB.ua on May 25.
Read alsoOver 60% of cafes, restaurants reopen in Ukraine – survey
"Only those who are responsible for maintaining the operability of the infrastructure go to work. Since the airport is not shut down – only the border checkpoint is closed – we must service it. This is up to a hundred people," he said.
Having lost 92% of revenue, the airport continues incurring considerable expenses of maintaining the aviation infrastructure, ensuring flight safety, and fulfilling credit and tax obligations. "We were exempt from taxes in March, but since April, MASTER-AVIA and the municipally owned company [Kyiv International Airport] must pay UAH 3.5 million [US$130,792] in land and real estate taxes. All other taxes haven't been cancelled either," he added.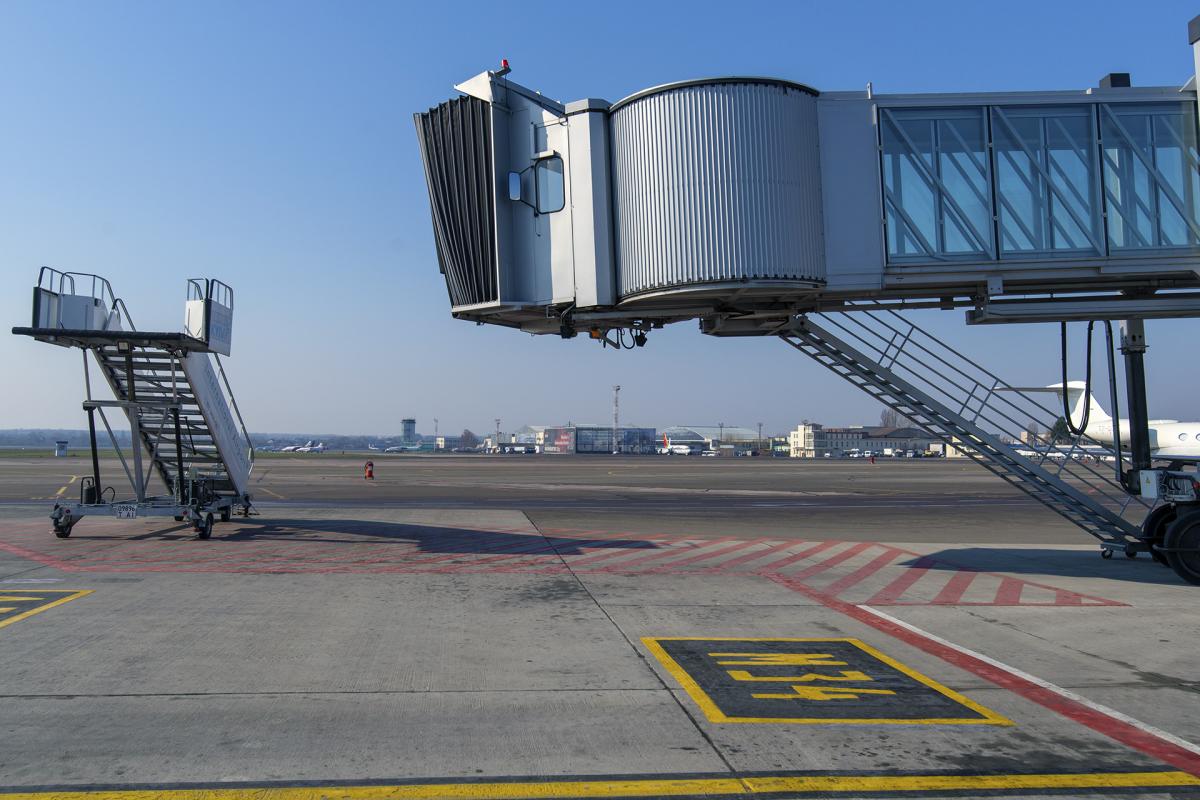 Photo from the airport''s press service
During the quarantine, MASTER-AVIA twice applied to the Ukrainian president, the National Security and Defense Council (NSDC), and the Cabinet of Ministers, seeking for support to the country's second airport in terms of capacity and passenger traffic.
In particular, the company asked the authorities to set equal minimum rates for aviation services (passenger fees, take-off and landing fees, and security fees) for all airports by issuing an Infrastructure Ministry order: US$10 per take-off/landing per tonne of take-off weight, a US$10 passenger fee and a US$3 fee for aviation security. They also asked to distribute passenger traffic between Kyiv Sikorsky Airport and Boryspil International Airport in the ratio of 30% to 70% prior to resuming regular flights. MASTER-AVIA also urged to provide direct financial aid amid the quarantine: UAH 22 million (US$822,123) for salaries and maintenance of infrastructure, US$15 in subsidies per passenger, as well as assistance in refinancing a US$28 million loan.
"Airports' unit costs per passenger are increasing, both due to a decrease in the number of passengers and the new biosecurity requirements. [We're in a] deadlock: there is no revenue, expenses are growing, while it is still required to give airlines discounts of up to 80%, otherwise they will not carry out flights at all. Naturally, the airport cannot survive without state assistance. We have already voiced this problem and have been contacting all authorities for the third month," the CEO said.
Photo from the airport's press service
According to Levchenko, the airport is ready to resume regular flights from June 15. At the same time, he does not rule out that June flights may be the last for the airport.
"Unfortunately, now we are not talking about development ... MASTER AVIA once saved the airport when the state needed help during preparations for [UEFA] Euro 2012, and an investor came. Now we need help," he said.
MASTER-AVIA LLC has been managing Kyiv Sikorsky Airport since 2010, when an agreement was signed for the rental of airport property for 49 years. The investor is responsible for the operation of passenger terminals, the maintenance of aircraft and passengers on the apron, aviation security, while the airport's municipal enterprise Kyiv International Airport is responsible for the runway and the entire airfield. The private company has invested about UAH 2.1 billion (US$78.5 million) in the airport's reconstruction.