They will stay in a health center in Novi Sanzhary for 14 days.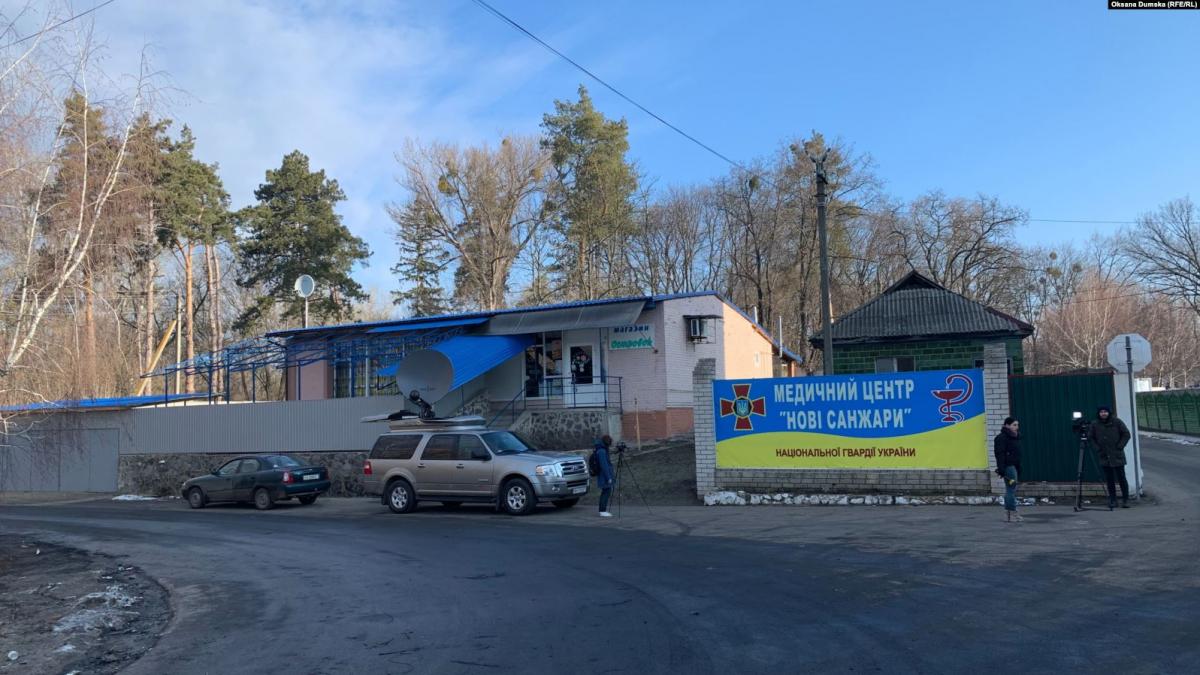 Photo from Radio Liberty
Deputy Health Minister Viktor Liashko says the observation period for Ukrainian and foreign citizens evacuated from China's Wuhan will be 14 days.
Answering a question from journalists about the timing of the incubation period of the novel coronavirus, Liashko confirmed his ministry's information and referred to recommendations by the World Health Organization, the RBC-Ukraine media outlet said.
"This is 14 days minimum. If during the observation an evacuee in quarantine shows symptoms of the disease, he or she will be hospitalized – in an isolation ward that protects against the spread of the disease in the hospital," he said at a press briefing.
At the same time, he said, if the evacuee tests positive for the coronavirus, the term of the quarantine will increase by another two weeks.