Oprah Winfrey has unveiled her annual "Favourite Things" gift-guide. This year's list of 80 items features a diverse range of the former talk-show host's favourite things, with suggestions for everything from reusable straws to a collection of artisanal smoked salmon.
The list, which has returned for its 23rd year, includes both affordable gift ideas and splurge-worthy ones - meaning you'll be able to find presents for nearly everyone on your list.
If that weren't convenient enough, all of the items listed are available to purchase on Amazon.
Download the new Indpendent Premium app
Sharing the full story, not just the headlines
"You know it's Favourite Things time when the O team starts taste-testing - among many other treats - chocolate babka, tomato pie, gravlax, peanut butter cups, salami, caramels, and truffle mustard," Winfrey wrote. "Did I mention that was all in one sitting?
"I'm pleased to report we survived to touch, try on, sniff, fall in love with, and narrow down a vast array of goodies until we were left with what I believe are the perfect presents of 2019."
The Ten Best Last Minute Gifts
Show all 10
The Ten Best Last Minute Gifts
1/10
2/10
3/10
4/10
5/10
6/10
7/10
8/10
9/10
10/10
1/10
2/10
3/10
4/10
5/10
6/10
7/10
8/10
9/10
10/10
For this year's list, Winfrey has grouped the gifts by categories such as "foodie finds," "stylish gifts," and "for the family".
These are some of the most interesting suggestions on the 2019 list.
In the beauty gift category, the philanthropist has included a $96 (£75) holiday makeup set from Lady Gaga's beauty line Haus Laboratories, which comes with a selection of the brand's liquid shimmer powder.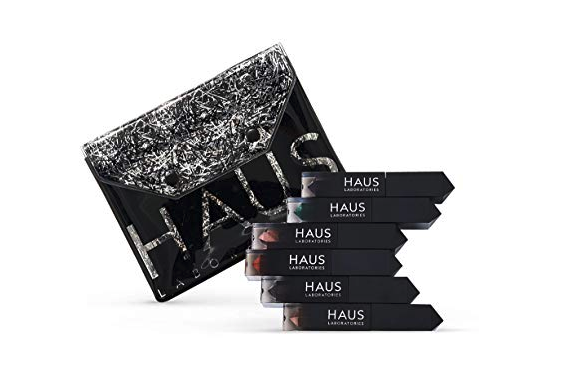 According to Winfrey, the powders can "transform you too".
If you are in the market for a "cosy" gift, Winfrey suggests a $99 (£77) hooded sweatshirt, which she claims will be the "softest hoodie you'll ever wear. If you're looking for a more affordable option, the section also includes a range of $45 throw blankets.
For the foodie in your life, Winfrey has you covered, with options from a box of $79 (£61) "gourmet plain dates" to a $60 (£46) gift set of soft pretzels that comes complete with flavoured salts.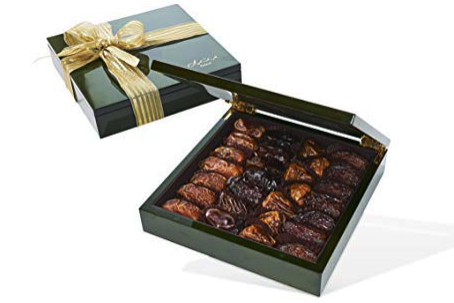 Gourmet dates may make the perfect present (Amazon)
A $144 (£112) Smartpen and notebook stands out in the tech category, which allows users to transform handwritten notes into digital text for those who can't stand typing on the small screen of their phone.
Winfrey's kitchen category includes lots of enviable choices, from a $878 (£686) automatic coffee and espresso machine to a $350 (£273) cocktail and margarita-making machine.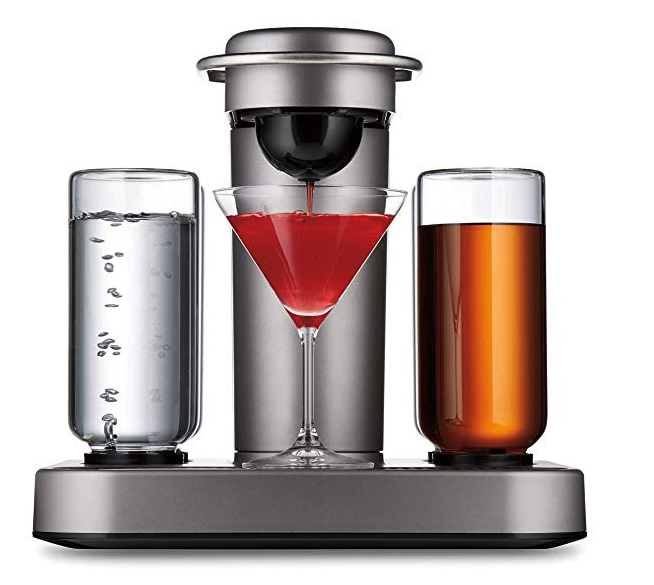 Winfrey suggests a cocktail-machine this holiday season (Amazon)
Even the pets in your life will benefit from this year's list, as Winfrey has listed a smart dog collar with a built-in GPS that costs $89 (£69), as well as an "easy-fastening" dog bandanna.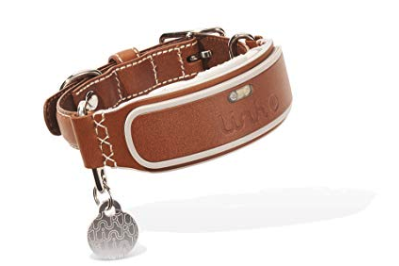 A GPS dog collar means you'll never lose your pet (Amazon)
Many of the gifts also include discount codes, so shoppers can save up to 20 per cent on some of Winfrey's favourite things.
But, as the host reminded her fans: "The holidays, of course, aren't all about what's wrapped in a bow, but also the gift of time."
Oprah reveals the first thing she splurged on when she got a check for $1m
According to Winfrey, she celebrates Christmas Day with a brunch buffet of "everything from fresh blueberry muffins to shakshuka".
The 2019 "Favourite Things" list will be featured in the December issue of O, The Oprah Magazine, on newsstands 19 November. You can see the full list here or on Amazon.