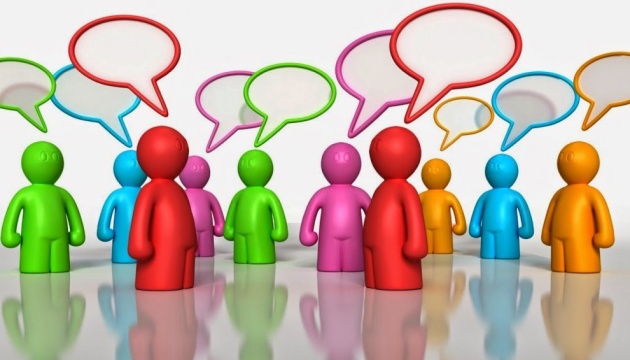 Experts think that the most successful five reforms in Ukraine concern healthcare, the fight against corruption, education, decentralization and civil service.
Director of the Ilko Kucheriv Democratic Initiatives Foundation Iryna Bekeshkina said this, while presenting the results of a nationwide survey held in May and a poll of 70 experts of the Reanimation Package of Reforms (RPR), according to an Ukrinform correspondent.
"According to RPR experts, the five most successful reforms are medical, decentralization, anti-corruption, education and civil service (the creation of directorates). In general, the year of reform was estimated by experts at 2.73 points on a five-point scale, although one-and-a-half years ago this figure was even lower - 2.52 points. At the same time, 54% of the population does not see any successful reform in Ukraine," Bekeshkina said.
She noted that Ukrainians had recognized as relatively successful pension reform - 7%, army reform - 6.5%, decentralization - 6%, and healthcare reform - 6%.
According to her, such low indicators have been quite stable over the past few years of the survey.
At the same time, anti-corruption, medical and pension reforms are a priority for the population.
"Anti-corruption reform is in the first place in terms of the level of significance for the population- 58%. It is even more important than healthcare reform - 46%, pension and social security reform - 44%, reform of law enforcement agencies - 32%, vetting of corrupt officials - 29 %, army reform, strengthening of defense capacity - 21.5%. That is, if we do not have obvious successes in the fight against corruption, other reforms will be devalued, because the first reform - the fight against corruption - has a significant influence on the second - healthcare - and other reforms, too," Bekeshkina said.
At the same time, she specified that the poll had been conducted before the adoption of the anti-corruption law. She expressed confidence that until the anti-corruption court does not begin to operate effectively, people will not see these successes.
The survey was conducted by the Democratic Initiatives Foundation and the sociological service of the Razumkov Center from May 19 to May 25, 2018 in all regions of Ukraine, except for the Crimea and occupied areas of Donetsk and Luhansk regions. A total of 2,019 respondents aged over 18 years were interviewed. The poll's margin of error does not exceed 2.3%
op