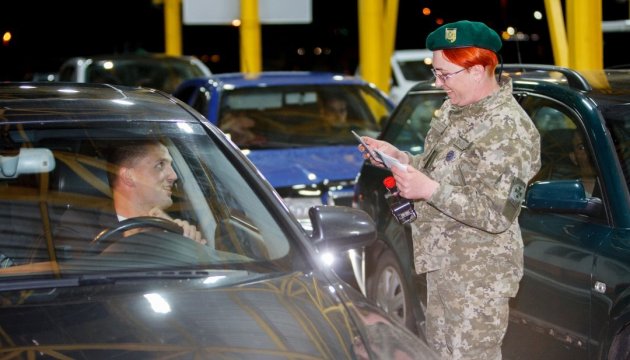 Ukrainian citizens crossed the border with the European Union over 21 million times from the launch of the visa-free regime with the EU until late June this year, the Ukrainian State Border Guard Service has reported.
"An analysis of the traffic of Ukrainians to the EU countries shows that visa-free regime opened new opportunities for Ukrainians and contributed to an increase in the number of trips to the European Union. From the launch of the visa-free regime [June 11, 2017] until the end of June this year, there were over 21 million crossings of the border to the EU by Ukrainian citizens, o r12% more than in the previous similar period," the report says.
It also notes that since the first days of June this year there has been a rapid increase in the number of Ukrainians who prefer visa-free travel and visit the EU countries exclusively with biometric passports without any notes. It can be explained by the tourist season and the expiration in the old passports of the validity of visas that had previously been issued.
According to the State Border Guard Service, 221,000 trips of Ukrainians under the visa-free regime were recorded in June this year alone, which is 2.3 times more than in the first 30 days of visa-free travel, when statistics amounted to almost 96,000 people.
At present, the number of citizens who use the visa-free regime on average ranges from 9,000 to 12,000 per day.
op