The largest volumes were imported from Slovakia.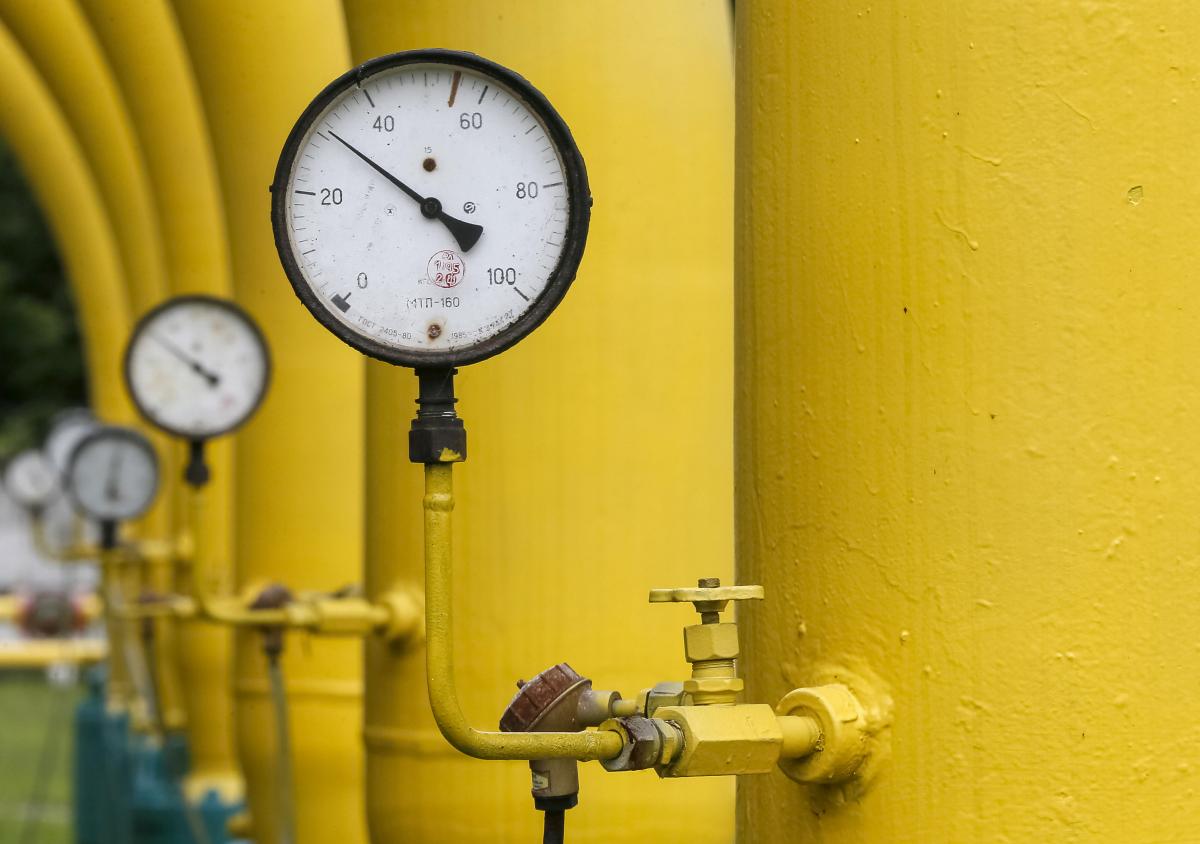 REUTERS
Ukraine in January-July 2020, increased natural gas imports by 21%, up to 9.2 billion cubic meters, year-on-year, Gas Transmission System Operator of Ukraine reports.
During the reporting period, gas was imported exclusively from Europe, Gas TSO of Ukraine wrote, adding that Ukraine has been purchasing no gas from the Russian Federation since November 2015.
Read alsoNatural gas stocks in Ukraine's underground storage exceed 23 bcm
According to the operator, in first seven months of 2020 alone, imports from Slovakia stood at 5.4 billion cubic meters (BCM), which is +16% on year, Hungary – at 2.7 bcm (+ 26%), and Poland – at 1.1 bcm (+ 33%).
The import volumes taken into account include a virtual reverse (backhaul), which first became available since year-start: from Hungary – at 1.7 bcm, Poland – at 0.7 bcm, and Slovakia – at 0.2 bcm.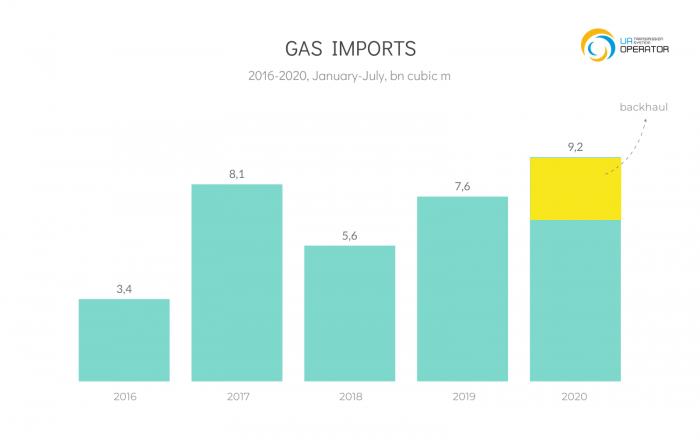 Gas TSO of Ukraine
In July 2020, Ukraine imported 2.1 bcm of natural gas, which is 9% more on year.
The company explains such an increase in imports by a major hike in demand from European companies for storing gas in Ukrainian underground storage facilities (USFs) in the "customs warehouse" mode.
"As European storage facilities are full, and due to attractive tariffs and services, Ukraine this year is breaking records for gas injection into USFs and taking an important step towards becoming a European gas hub," Gas TSO of Ukraine reported.
Gas imports: Background
Natural gas imports into Ukraine from January 1 to July 16, 2020, grew by 25% year-over-year (y-o-y), to 8.056 billion cubic meters (bcm), having hit a five-year high.
In particular, 1.043 bcm of gas was imported from Poland, while 4.605 bcm and 2.408 bcm arrived from Slovakia and Hungary, respectively, LLC Gas Transmission System Operator of Ukraine (GTSOU) said on July 16.
The average price of imported natural gas in Ukraine in July 2020 was US$140.6 per 1,000 cubic meters, which was 60% up on June 2020.
Ukraine in 2019 increased natural gas imports by 34.4%, or by 3.65 bcm, up to 14.25 bcm.
The country in 2018 reduced natural gas imports by 24.6% from 2017, to 10.59 bcm.
Natural gas market
On August 1, Ukraine launched the natural gas market for household consumers; prices of gas there are determined by the market. Gas prices were expected to go up after the launch of the gas market for households on August 1. Yet, experts forecast price hikes will not be swift as they could have been because Ukrainian underground gas storage facilities are full of gas.