TIS Container Terminal is one of the largest and most dynamic container terminals in Ukraine.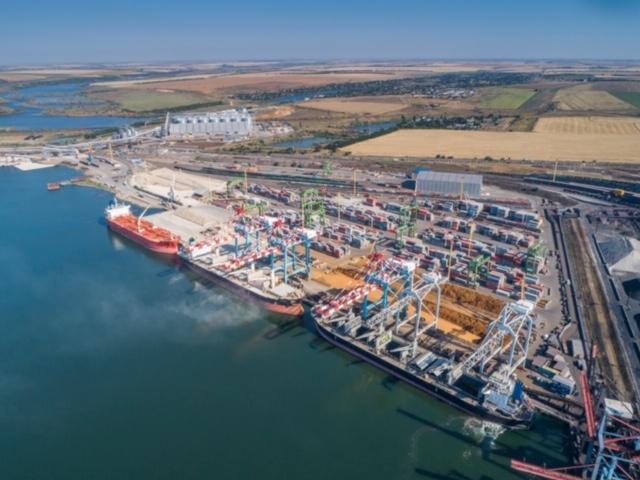 Dubai-based provider of worldwide smart end-to-end supply chain logistics, DP World, has announced its intention to acquire a majority 51% stake in Ukraine's TIS Container Terminal (the Port of Yuzhny, Ukraine's Odesa region).
The deal was supervised by the investment company SD Capital. The company has not disclosed its amount, but emphasizes this is the largest investment in infrastructure over Ukraine's independence.
Read alsoQatar's QTerminals wins Ukraine's Olvia port concession tender
"DP World will introduce its latest IT solutions and group's global expertise, focusing on the intermodal segment of cargo transportation, enhancing the terminal team by involving the best professionals from around the world, developing a TIS industrial park following the example of Jebel Ali Free Zone," the TIS press service wrote on Facebook on February 12.
"DP World provides the best customer-oriented logistics solutions worldwide. Our partnership will provide the container terminal with an opportunity to focus on honing the quality of services, focus on intermodality and the development of the Industrial Park," TIS Co-Founder, SD Capital partner Andriy Stavnitser said.
"We are delighted to extend our Ukraine footprint with this venture and are excited about the significant growth potential of the terminal. Our goal is to build the industry's leading data-driven supply chain solutions through our global portfolio, creating opportunities for our customers to realize game-changing value and accelerate their cargo deployments. We believe the strategic partnership with TIS Group will enable the terminal to continue growing, further cementing TIS Container Terminal's position as the leading gateway to Ukraine," Sultan Ahmed Bin Sulayem, Group Chairman and CEO of DP World said.
In turn, SD Capital partner Philipp Grushko added that the merger would have a critical impact on the Ukrainian logistics sector. "A country where DP World works is an important player in the global maritime shipping and global trade market. This is a quality mark for the country's investment climate and a support for its further growth," he said.
DP World is one of the world's largest port operators. The company has 78 marine terminals in 50 countries. Turnover in 2019 exceeded 71 million TEU (to compare, the container turnover of all Ukrainian ports in 2019 amounted to just over 1 million TEU).
TIS Container Terminal is one of the largest and most dynamic container terminals in Ukraine. In 2019, its container turnover increased by 75%. The facility was one of the first among Ukrainian ports to start developing regular transportation of containerized cargo by block trains.