Thirty-seven money remittance systems operate in Ukraine.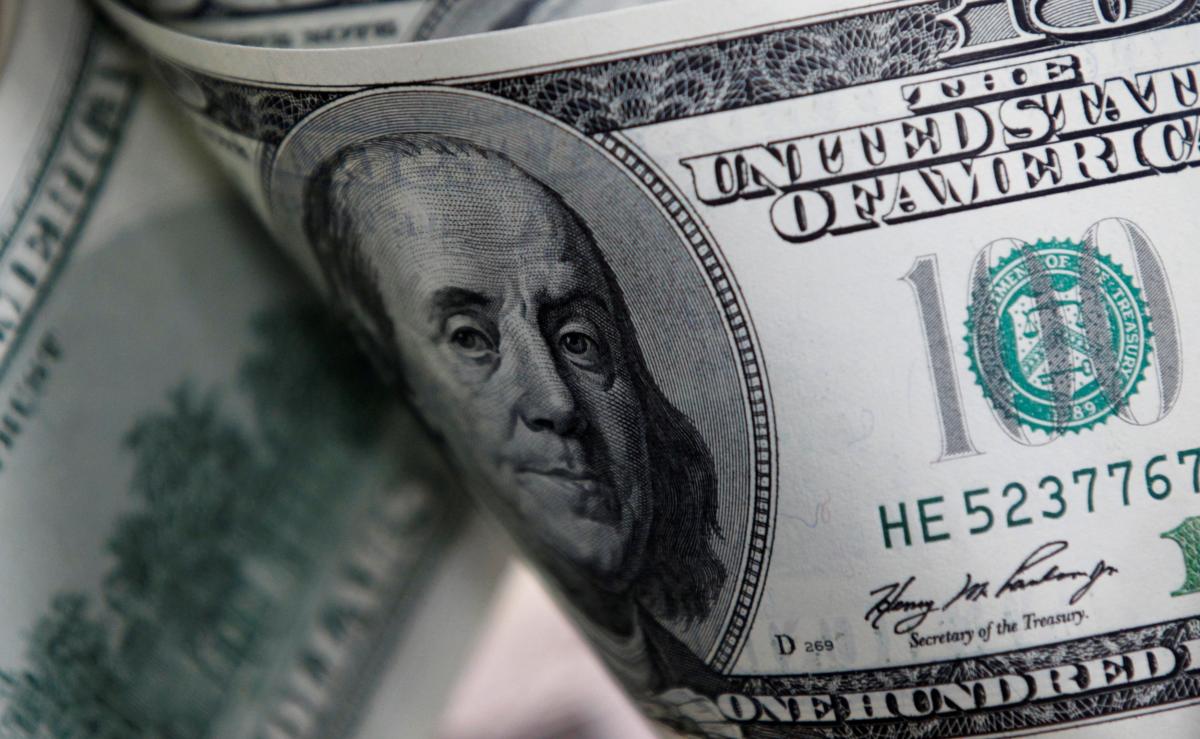 REUTERS
The National Bank of Ukraine (NBU) says the country received almost US$12 billion in remittances in 2019, while US$600 was transferred from Ukraine abroad.
Read alsoUkraine becomes second country where Mastercard, Rakuten Viber launch Moneytou
A fifth of money transfer transactions worth US$2.271 billion were carried out to Ukraine via 37 money remittance systems, most of which (30 systems) was created by residents, while seven – by non-residents (four systems from the U.S. and three from Georgia, Canada, and Azerbaijan), the regulator said on its website on February 14.
In particular, money transfers to Ukraine via money remittance systems from Israel accounted for 14%, those from Italy for 9%, from Russia for 7%, from Poland for 7%, and from other 219 countries for 45%.
At the same time, the share of money transfers from Ukraine to Russia was 31%, to Georgia – 11%, to Azerbaijan – 6%, to China – 5%, to Uzbekistan – 5%, and to other 195 countries – 42%.
Cross-border money transfers to Ukraine via U.S. residents' money remittance systems were in the lead in 2019, that is remittances to Ukraine accounted for 93%, while those from Ukraine for 96%.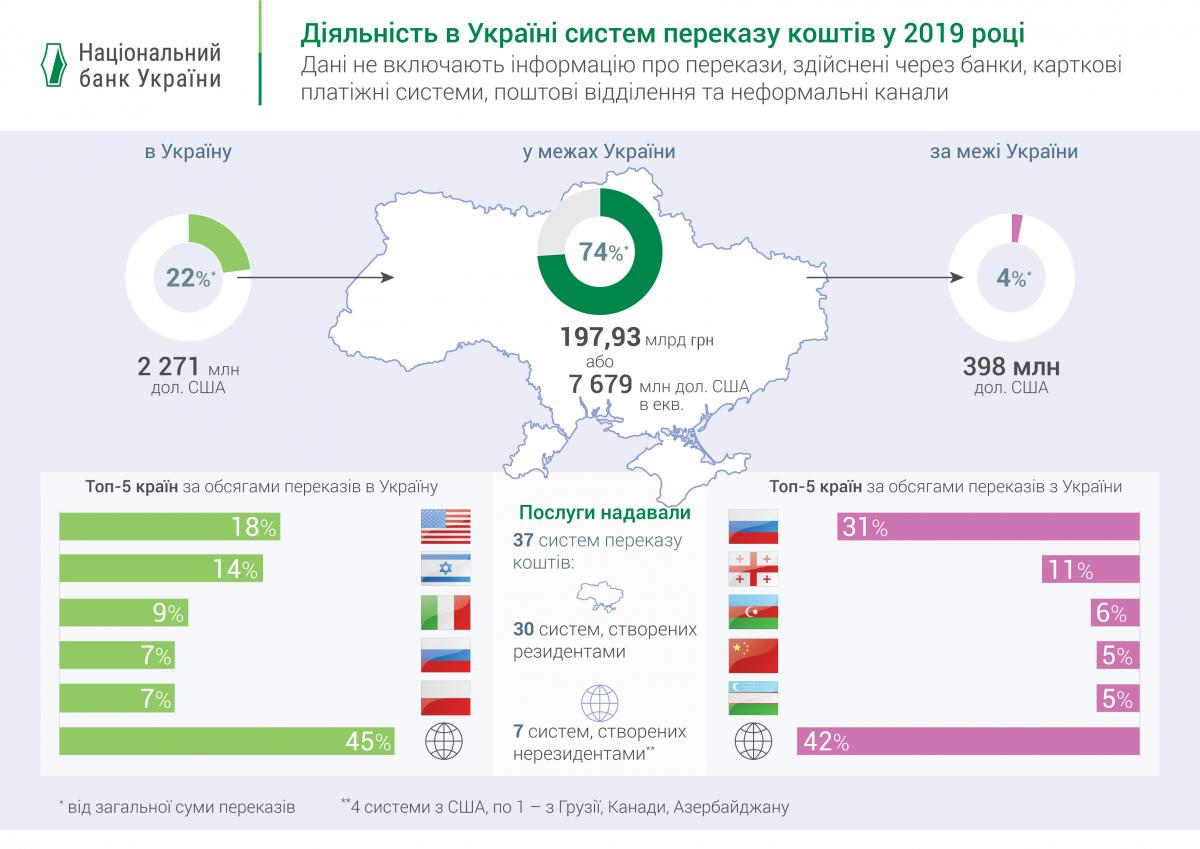 bank.gov.ua
.