Farmers collected 5.08 million tonnes of grain, leguminous crops, and rapeseed on July 6-10 alone.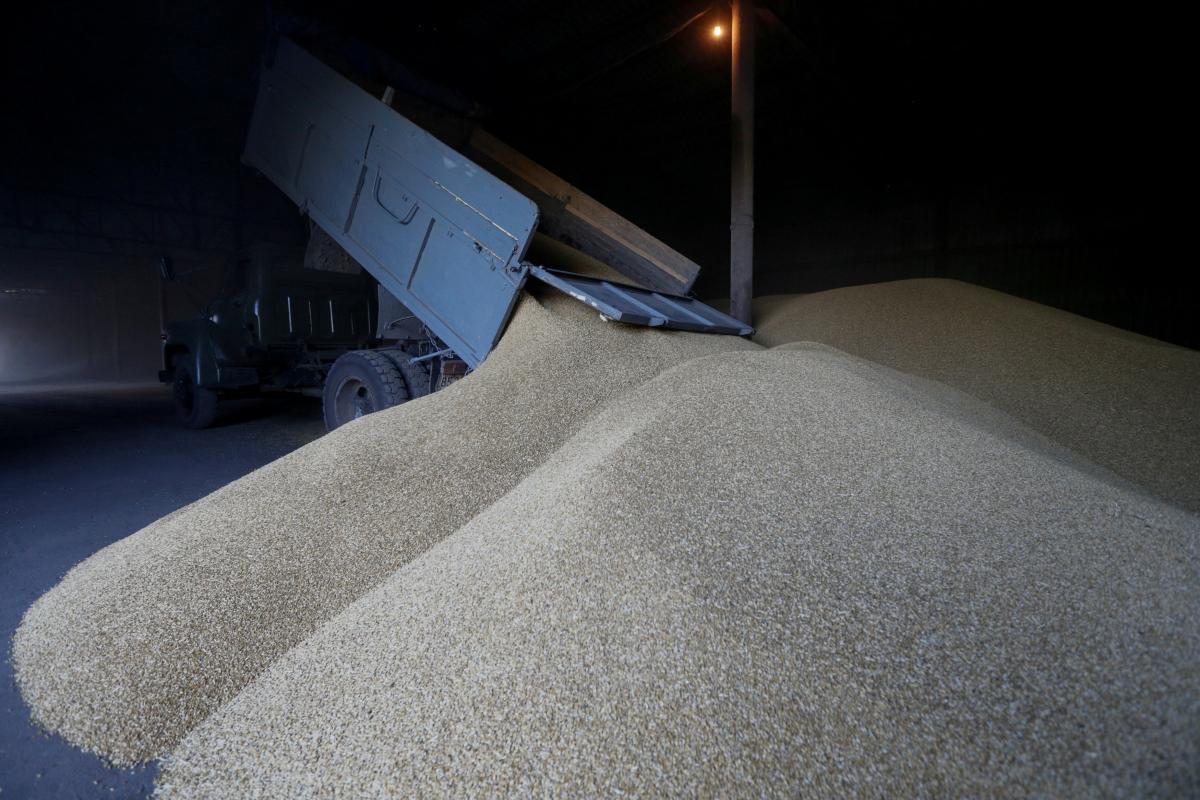 REUTERS
Ukrainian agrarians threshed 6.34 million tonnes of grain of the 2020 harvest as of July 10 from an area of 1.93 million hectares, which accounted for 13% of the projected figure.
Read alsoUkraine sees record high grain exports in MY 2019-2020
In particular, farmers collected 5.08 million tonnes of grain, leguminous crops, and rapeseed last week (July 6-10) alone, the Ukrainian Economic Development, Trade and Agriculture Ministry's press service said.
In total, since the beginning of the harvesting campaign, the farmers threshed 2.92 million tonnes of wheat from an area of 918,000 hectares (14% of the target), 3.03 million tonnes of barley from 870,000 hectares (38%), 158,000 tonnes of peas from 84,000 hectares (36%), and 3,850 tonnes of rapeseed from 2,490 hectares.
It is noted that agrarians of almost all Ukrainian regions started harvesting grain and legumes as of July 9.
Leaders in terms of harvest since the beginning of the campaign are Kherson region (1.407 million tonnes from an area of 394,000 hectares, Mykolayiv region (1.313 million tonnes from 451,000 hectares), Dnipropetrovsk region (0.91 million tonnes from 261,000 hectares), and Zaporizhia region (0.88 million tonnes from 239,000 hectares).
As UNIAN reported earlier, the Ministry for Development of Economy, Trade and Agriculture expects the yield of grain and leguminous crops in Ukraine in 2020 will be 68 million tonnes, while that of oilseeds is expected at 20 million tonnes.