Long-term plans show Ukraine aims to operate around 108 multi-purpose combat aircraft.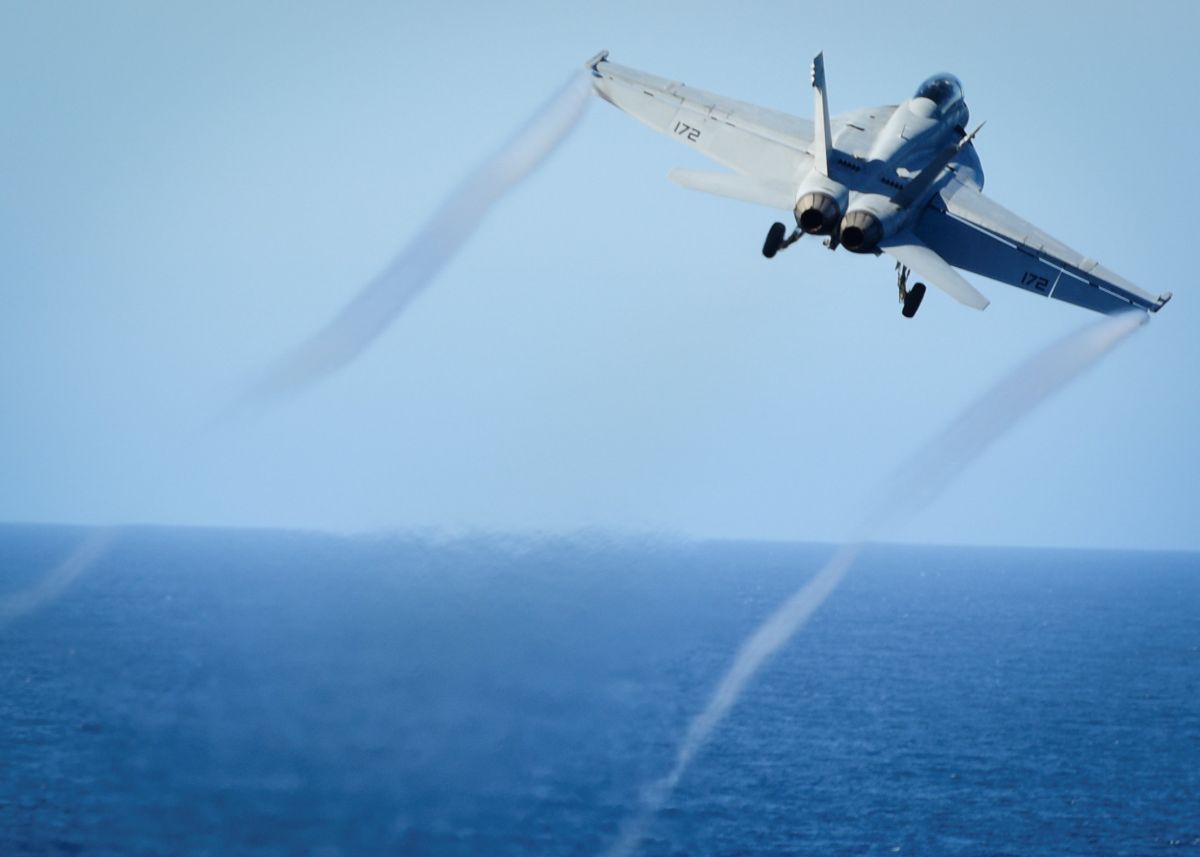 REUTERS
Ukrainian authorities have decided that as part of a multi-year program to modernize their Armed Forces, they intend to purchase western-made multi-purpose combat aircraft.
In the near future, new aircraft are set to replace old Soviet-made models now in service, Rzeczpospolita reports.
According to current plans, the general replacement plan, which will also cover helicopters, cargo and training craft, is expected to amount to some USD 12 billion.
Considering the scale of demand, it can be seen that the sum is too low at the moment.
The new multi-purpose combat aircraft would allow the replacement of several currently operated types of front line fighter jets. This is MiG-29 operated by Ukraine Air Force, Su-27 interceptors, Su-25 attack aircraft, as well as Su-24M bombers and Su-24MR recon planes.
Read alsoUkrainian border guards receive two Airbus H125 helicopters
All of them were produced in the Soviet period. Due to cost and political factors, 4+ generation aircraft are now being considered. The planes Ukrainians can choose from include Lockheed Martin F-16 Block 70/72, Saab JAS-39E / F Gripen, Boeing F / A-18E / F Super Hornet Block III, Dassault Rafale, or Eurofighter Typhoon.
Long-term plans show Ukraine aims to operate around 108 multi-purpose combat aircraft. In a staged approach, purchase of up to 12 aircraft of the first batch is scheduled for 2021-2022, with deliveries set to be completed by 2025. Such a schedule will allow gradual replacement of previously used aircraft, whose life time extends to around 2032. Currently, for political reasons, Ukraine has no access to many Russian parts or armaments, not to mention direct contacts with manufacturers of military aircraft. This results in a systematic reduction in the number of combat-capable aircraft.
Read alsoUkraine's Antonov to supply An-178 cargo aircraft to Peru police
The recent successful example of international cooperation in procurement of aviation hardware is the agreement with France of July 2018 for the supply of 55 helicopters of three types, produced by the Airbus Group, intended for the Ministry of the Interior – Border Guards, the State Emergency Service, and the National Guard.