Ukraine's railway sector is in a difficult situation.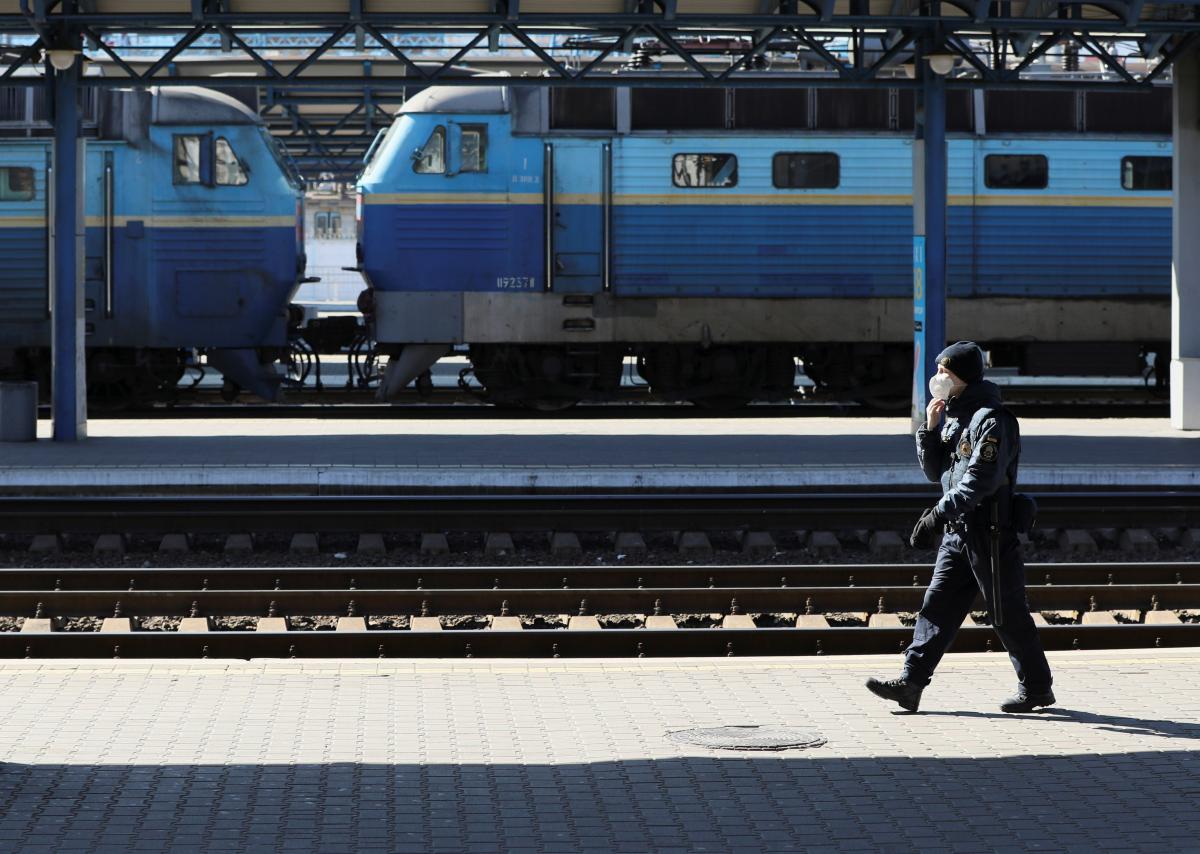 REUTERS
The Cabinet of Ministers of Ukraine says the coronavirus lockdown may inflict a crushing blow on Ukraine's railway sector, which was in a difficult situation even before the crisis.
According to the Economic Stimulus Program to overcome the consequences of COVID-19 epidemic adopted on May 27, such a negative outlook is explained by the lack of revenue from freight shipment due to a decrease in demand caused by economic slowdown, as well as due to passenger flow halt amid quarantine.
The Cabinet of Ministers said that Ukrzaliznytsia's revenue base is formed by freight shipments (88% in 2019), and since 2013 freight transportation revenue has almost doubled, despite a gradual decrease in volumes, due to the increase in freight costs.
At the same time, a drop in freight traffic by 5% is expected only in the first half of 2020 due to a slowdown in the economy.
Read alsoUkraine's Infrastructure Minister elaborates on relaunch of railway services
In addition, it is noted that one of the consequences of the crisis will be an increase in financial pressure and the risk of default due to high credit obligations and a decrease in investment attractiveness.
It is also noted the lack of resources for investment in the face of a lack of liquidity will make it impossible to invest in the necessary upgrades.
"Most of Ukrzaliznytsia's assets are critically worn out. This affects the cost, quality, speed, and safety of transportation. The problem is so significant that private enterprises are trying to solve it on their own: the share of private freight railroad cars was 58% in 2019; private railroad cars are in much better condition: 41% of them were purchased in 2017-2019," the program says.
The document also indicates the opening of the private traction market would help upgrading rolling stock with the help of private capital.
"It is necessary to invest US$30-60 billion by 2030 for Ukrzaliznytsia's upgrading. In 2019, the volume of capital investments amounted to UAH 15 billion (US$557.4 million)," the program says.
UNIAN memo. Ukrzaliznytsia is a joint-stock company wholly owned by the state. The company is included in the list of state enterprises that are not subject to privatization. The Ukrainian railways account for 82% of freight transportation and for about 50% of passenger traffic by all types of transport. It ranks fourth on the Eurasian continent, following railway operators of China, Russia, and India, in terms of cargo transportation volumes.