In April, it plunged 12.8% against the previous month without the adjustment for the calendar-day effect.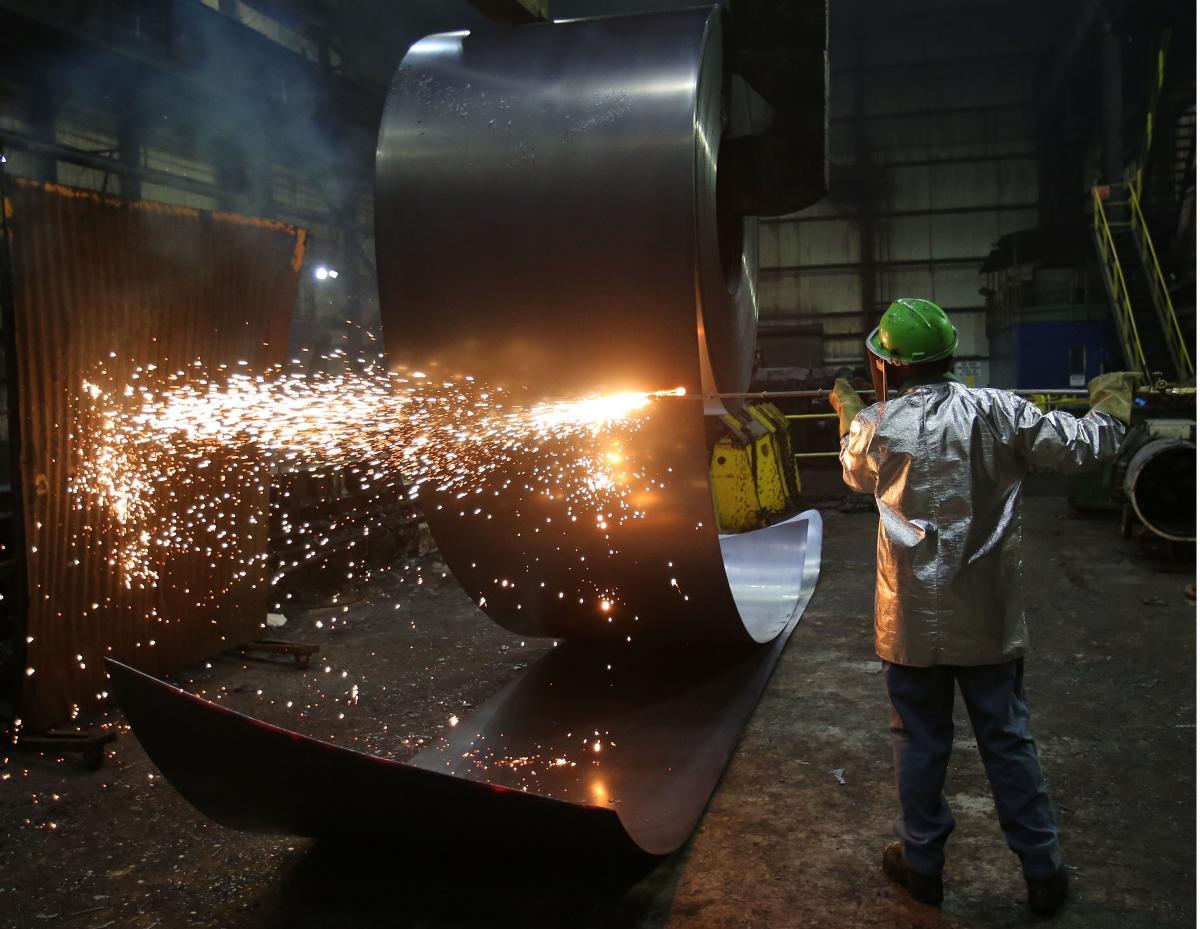 REUTERS
The decline in Ukraine's industrial output in April 2020 accelerated to 16.2% year-on-year, that's without the adjustments for the effect of calendar days.
In March, it had slid 7.7%, the State Statistics Service recalls.
April's industrial output decreased by 16.7% in annual terms, taking into account the calendar-day effect adjustments.
Compared with March, the industrial output in April plunged by 12.8%, without the adjustment for the calendar-day effect, and by 6% – with such adjustment.
Read alsoExpert projects at least 8% decline in Ukrainian exports in 2020
The stats agency says the largest drop in annual terms was recorded in the processing industry at 20.3%. In the mining industry, the decline stood at 11.2%, while electricity, gas, steam and air conditioning supplies dropped 7.2%.
As for the output in terms of major industrial groups, the largest drop was recorded for durable consumer goods and investment products – at 40.4% and 34.3%, respectively. For intermediate consumption goods, output fell by 22.1%.
The State Statistics Service recalled that the figures don't take into account the occupied territories of the Autonomous Republic of Crimea, as well as the occupied areas in Donetsk and Luhansk regions.
As UNIAN reported earlier, industrial output in Ukraine in 2018 slid by 1.8% following an increase of 1.1% in 2018.
The decline in industrial output in March 2020 y-o-y accelerated to 7.7% after falling by 1.5% in February – that's without the adjustment for the calendar-day effect.