Ukrainian President Volodymyr Zelensky met with European Commissioner for Neighbourhood and Enlargement Olivér Várhelyi to discuss Ukraine's progress in implementing reforms, the president's press service has reported.
"During the meeting, the interlocutors discussed in detail the cooperation between Ukraine and the European Union, and agreed on the priorities of cooperation for the current year, including the signing of the Common Aviation Area Agreement, beginning of negotiations on the so-called industrial visa waiver, deepening of cooperation in the digital sector, cooperation in the framework of the European Green Deal, and beginning of system updates of the annexes to the Association Agreement," reads the report.
"I am grateful for your continued support of Ukraine's European integration course, the sovereignty and territorial integrity of our country," the president said.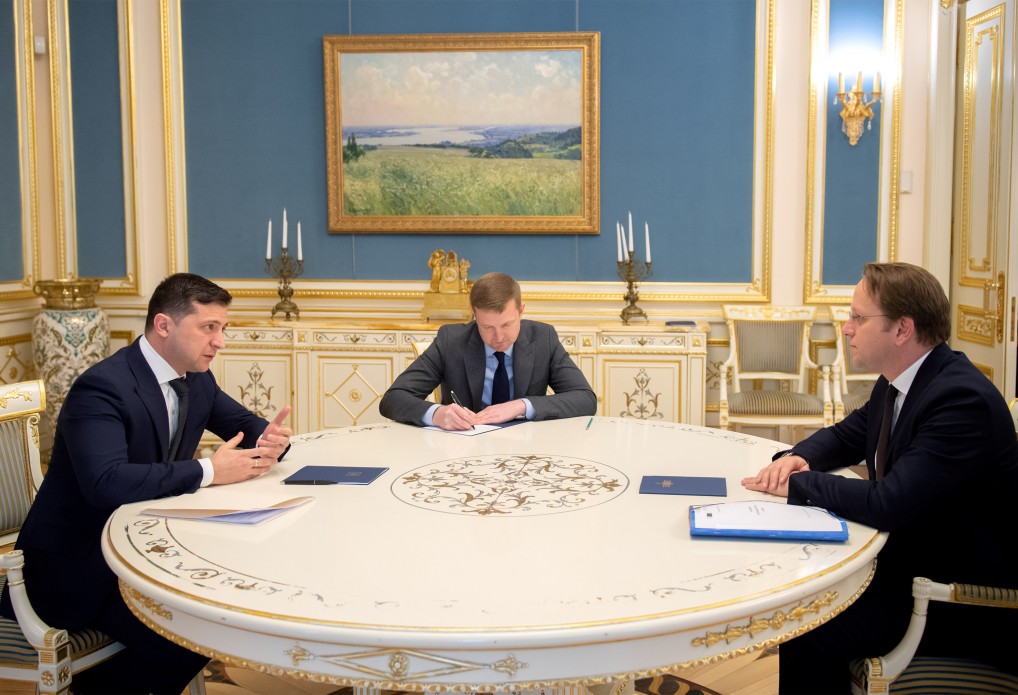 The parties discussed progress in implementing systemic reforms in Ukraine, in particular in the context of the implementation of the Association Agreement. They also agreed on further EU support to ensure the country's economic growth.
Zelensky stated that Ukraine looks forward to the investment support from the European Union and EU member states. He also informed Olivér Várhelyi of Ukraine's cooperation with the IMF.
"We have very good relations with the IMF. We thoroughly discuss all economic initiatives and draft laws that can help speed up Ukraine's economic growth," the head of state said.
ish