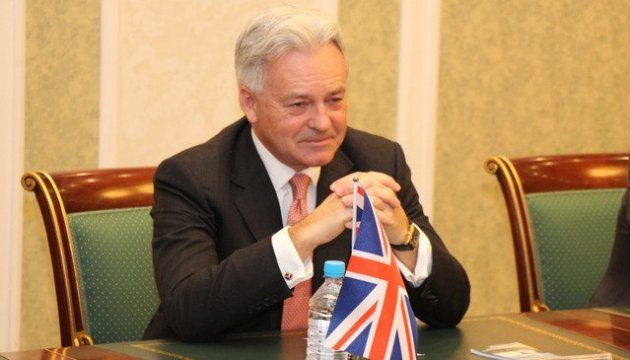 UK Minister for Europe Alan Duncan has condemned the opening of the Kerch Strait Bridge from Russia to the annexed Crimea and called on the Kremlin to release Ukrainian political prisoners.
He said this in a statement published on the website of the British government.
"Crimea is part of Ukraine, and its annexation by Russia is a breach of international law. The opening of this bridge represents yet another violation of Ukraine's sovereignty, and a further example of Russia's reckless behavior. We continue to work with partners to oppose the annexation, including by maintaining a robust package of sanctions," Duncan said.
The minister added that he was deeply concerned about the human rights situation in Crimea.
"The UK also remains deeply concerned by the human rights situation in Crimea, where we have seen the systematic persecution of minority groups and of those who voice their opposition to Russia's illegal annexation of the territory," he said.
Duncan again called on Russia to release political prisoners who are currently held in Crimea and Russia.
"We call again for Russia to release all Ukrainian political prisoners held in Crimea and in Russia, and to allow unrestrained access for international human rights monitoring bodies to the peninsula," he said.
On May 15, Russia officially opened the bridge across the Kerch Strait to the occupied Crimea.
Ukrainian President Petro Poroshenko called the illegal construction of the Kerch Bridge another indication of the neglect of international law by the Kremlin.
The European External Action Service, in turn, stated that the construction of the so-called Kerch Bridge on the Crimean peninsula temporarily occupied by Russia constitutes another violation of Ukraine's sovereignty and territorial integrity by Russia.
Washington also condemned the erection and partial opening of the bridge across the Kerch Strait to Crimea, stressing that this was not agreed with the Ukrainian government.
op