The Third Committee (Social, Humanitarian and Cultural) of the UN General Assembly at its 72nd session meeting on November 14 approved an updated draft of the resolution on the "Situation of human rights in the Autonomous Republic of Crimea and the city of Sevastopol, Ukraine" (document A/C.3/72/L.42).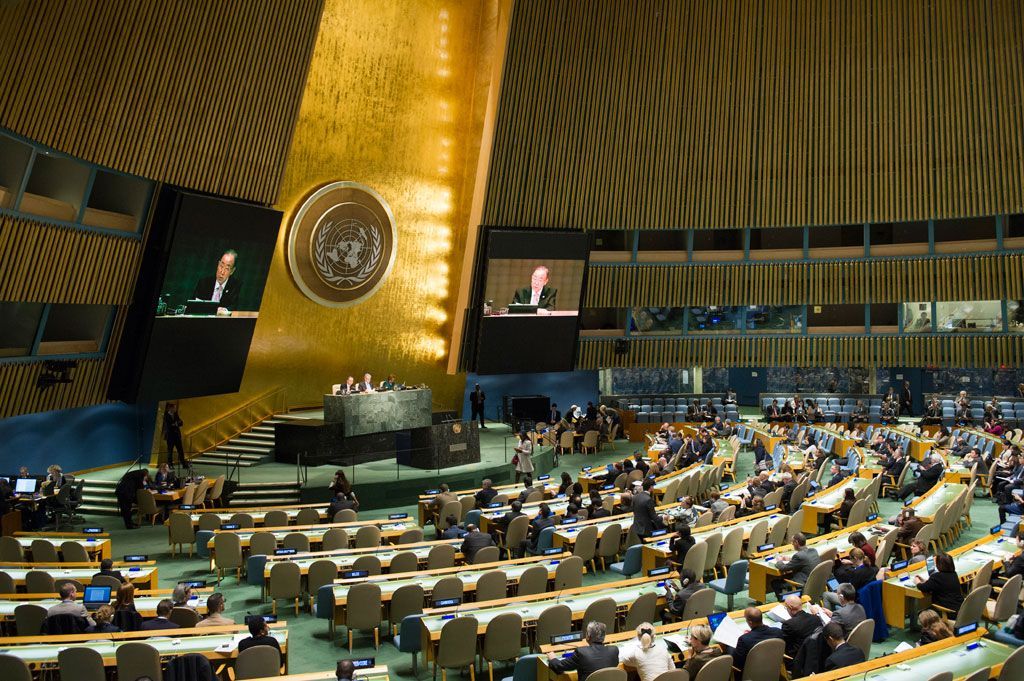 Photo from un.org
The draft resolution was adopted by a vote of 71 in favor to 25 against, with 77 abstentions, the UN said in its meeting coverage on the website.
The representative of Ukraine, introducing the draft, said it was a follow-up to last year's resolution. The human rights situation in the Autonomous Republic of Crimea and city of Sevastopol, Ukraine, continued to deteriorate, and there was no sign that Russian authorities had complied with the requirements of the earlier resolution.
Read alsoPersecution of Crimean Tatars intensifies in occupied Crimea - HRW Murder, harassment, detention and persecution of journalists and rights defenders persisted. Russian occupying authorities had also incarcerated Crimean Tatars. Ukraine was committed to protecting the rights of Crimean citizens, he said, stressing that the draft was not country-specific and urging Member States to adopt it by consensus.
If you see a spelling error on our site, select it and press Ctrl+Enter