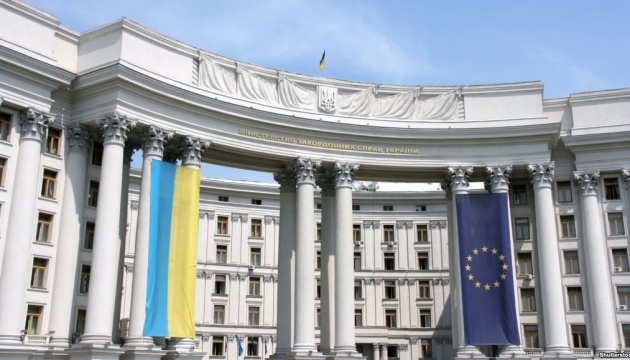 This is said in the statement of the Ministry of Foreign Affairs of Ukraine.
"Ukraine expresses solidarity with the United States, the United Kingdom and France and supports the actions of the Allies in response to the use of chemical weapons by Damascus in the Syrian city of Douma, which resulted in numerous civilian casualties," the statement reads.
The Foreign Ministry of Ukraine also pointed to the purposeful support for the crimes of Damascus on part of the Kremlin regime, which by its actions, including in the UN Security Council, consistently makes it impossible to resolve the conflict in Syria in accordance with the UN Charter.
"Ukraine reiterates its firm stance that the use of chemical weapons by anyone, anywhere and under any circumstances is a flagrant violation of the international law, and those responsible for such actions must be held accountable," the Ukrainian Foreign Ministry stressed.
In the early hours of Saturday morning, the United States, the United Kingdom and France launched strikes against several sites in Syria that could be used for the production of chemical weapons. According to France's Minister of the Armed Forces Florence Parly, Russia was warned of the attacks in advance.
NATO and a number of developed countries of the world supported such actions.
Russian President Putin called air strikes against Syria an act of aggression. The Syrian army stated that the strikes would not prevent Syria from fighting terrorists.
ol