Deputy Prosecutor General of Ukraine Yevhen Enin has explained why a verdict by a military court in Kramatorsk on special confiscation of so-called "Yanukovych's money" has been classified, according to an UNIAN correspondent.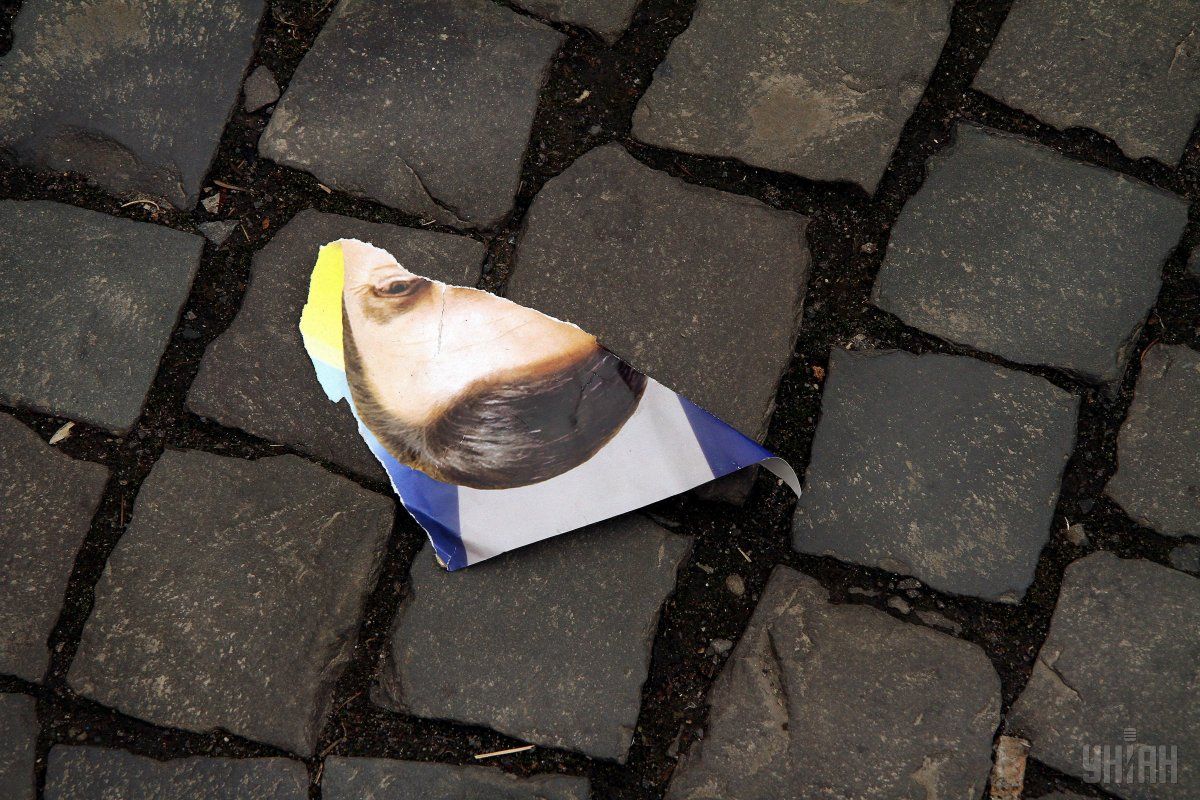 Photo from UNIAN
"I highly recommend to carefully analyze the primary source of information, namely the information published by the Al Jazeera TV channel, especially the video," Enin said at a briefing, referring to the material published by Al Jazeera, referring to a decision by a Kramatorsk court, which made possible the special confiscation of $1.5 billion stolen from the state by former Ukrainian President Viktor Yanukovych and his allies.
Read alsoLutsenko vows seizure in 2018 of another UAH 5 bln stolen by Yanukovych team He pointed to the part of this material where "first of all, it was about the scope of the money laundering industry on a global scale, including the example of Ukraine."
"First of all, it is noted that this industry, as well as bogus firms, as well as top officials, and representatives of banks, and representatives of certain regulators, both in Ukraine and in Western countries, have very well adapted to the rules of the normative regulation of financial transactions," he said.
"Why did we decide to classify this verdict? Not at all because of covering up some of the officials or some commercial structures – there are hundreds of them there. We motivated our decision by the fact that the overwhelming majority of these companies were under active investigation, including in foreign jurisdictions through channels of international legal assistance," Enin explained.
In addition, he stressed the issue of protection of participants in criminal proceedings.
"A contract hit in this country costs only a few thousand dollars. And imagine the risks that a witness takes on, or a person who goes to an agreement with the investigation. A judge, an expert, every participant in the criminal process who takes on a huge, not only legal responsibility, but who also faces enormous risks of physical destruction of them or their family members. All of them are under the protection of our state today and we are responsible for their physical security," he said.
Enin also noted that the court's decision was legal, but he cannot disclose the details of the process. He noted that this court decision was not the only one that allowed the confiscation of stolen funds.
"This decision was preceded by about 30 verdicts against other members of the criminal group," he said and added that these cases concerned, in particular, oil and gas and banking sectors.