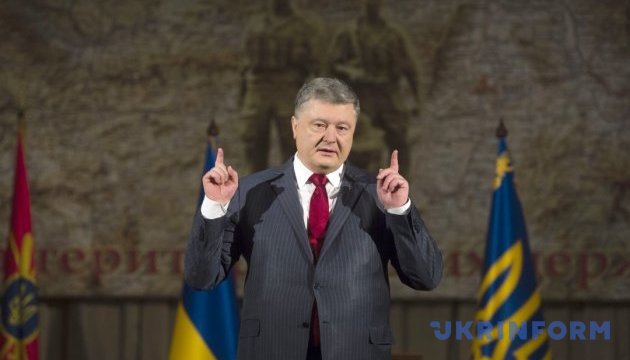 "Over three years of hard work, the overall majority of UN member states and those who support Ukraine, firmly emphasize the need for a United Nations peacekeeping mission," Poroshenko told journalists and reminded that for the first time the idea of a peacekeeping mission was proposed in 2015 when the Minsk agreements were concluded.
At the same time, Poroshenko stressed that this mission should be present throughout the entire occupied territory of Donbas, have the right to "bring order", bring to justice, disarm illegal armed formations.
The Ukrainian President stressed that the UN peacekeeping mission should bring peace to the Ukrainian land and create conditions for the reintegration of the occupied territories into Ukraine.
iy