Ukraine's state-owned enterprise Antonov intends to continue servicing the Russian-based Volga-Dnepr Airlines LLC, which in turn fulfills orders, including of the Russian Defense Ministry, journalist Roman Bochkala wrote on Facebook, referring to an undisclosed source.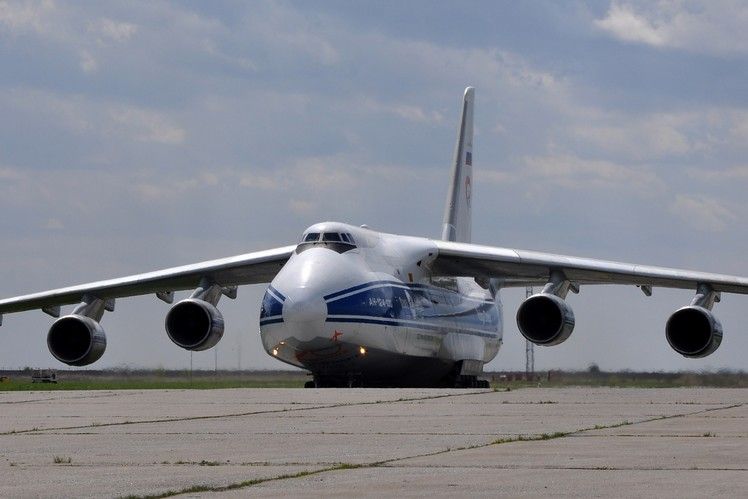 Antonov employees are to be deployed for a two-month period to Ulyanovsk-based Volga-Dnepr headquarters in Russia tasked with extending the operating life of An-124 Ruslan, the Ukrainian journalist claims.
"They [Antonov's An-124 Ruslan] are the base of the enemy's Volga-Dnepr fleet. Volga-Dnepr would simply shut down operations without our Ruslans. Besides, the state-owned Antonov announced in September of 2016 it would discontinue cooperation with Volga-Dnepr by the end of the year. So much for curtailing collaboration... According to my source, Antonov specialists traveled to Russia with similar goals at least twice amid war," Bochkala wrote.
According to the journalist's source, the Russian party pays "substantial money" for servicing its aircraft.
Antonov plans to produce 70 aircraft within 5 years"I have questions. Is the SBU [Security Service of Ukraine] aware of these work visits? Is this a violation of sanctions? Is it possible to rule out the approaches of [Russia's] FSB operatives to recruit Ukrainian aircraft designers, whose main capital is their brains? Is it possible to fly to Russia to prolong the life of its aircraft amid war with the Russian Federation?! Yes, these are not warplanes. But no military campaign can be carried out without cargo aircraft," Bochkala wrote, noting that it was officially announced on several occasions that Antonov's cooperation with the Russian Federation had ben halted.
Ukrainian An-132D performs impressive demo flight at Paris Air Show 2017 (Photo, video)"I am preparing an official request with a demand to confirm or deny this information," he added.
Tags: Ukraine, Antonov, Russia, VolgaDnepr, Ruslan, maintenanceworks, hybridwar