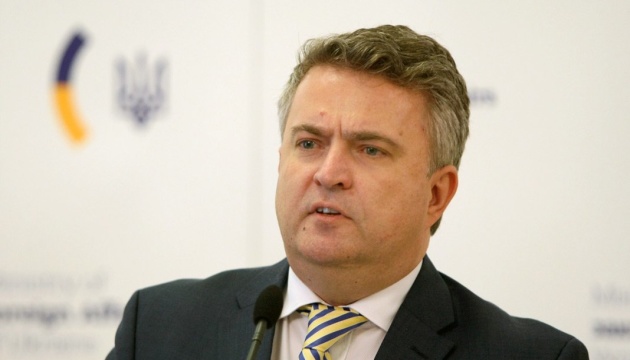 He said this at a meeting with Ukrainian Deputy Foreign Minister Serhiy Kyslytsia on May 14, the Ukrainian Foreign Ministry's press service reported.
"Norway remains a committed partner of Ukraine on the road to its European and Euro-Atlantic aspirations. Support for Ukraine should remain among top priorities on the international agenda," Halvorsen said.
The meeting participants noted positive trends in bilateral trade and the gradual growth of Norwegian investments in the Ukrainian economy in 2017 and highlighted the high activity of bilateral partnership, particularly in the field of political dialogue.
Kyslytsia thanked the Norwegian side for EUR 4.6 million worth of financial support provided as part of the Council of Europe's Action Plan for Ukraine for 2018-2021. Halvorsen, in turn, expressed the readiness to continue to provide practical assistance for the implementation of systemic reforms in Ukraine.
The Norwegian side was informed about the efforts of the Ukrainian leadership to implement the Minsk agreements and the prospects for deploying a UN peacekeeping force to the east of the country.
In addition, the parties discussed cooperation within NATO, including in the context of preparations for the NATO summit in Brussels in July.
The sides also exchanged views on topical international issues.
op