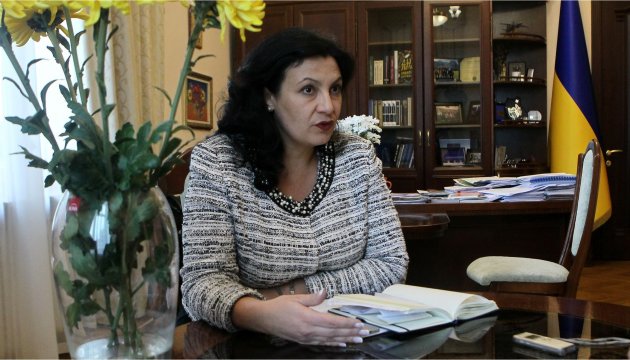 Vice Prime Minister for European and Euro-Atlantic Integration of Ukraine Ivanna Klympush-Tsintsadze said this at the meeting with Swedish Minister for Foreign Affairs Margot Wallström in Stockholm, the Government portal reports.
"Nord Stream 2 is a political project that weakens Ukraine's position as a gas transit country, seriously harms the Ukrainian economy and undermines functioning and efficiency of the European Energy Union. The irresponsible lobbying of the Nord Stream 2 project will also lead to a catastrophic threat to the ecosystem of the Baltic Sea region. Therefore, we rely on Sweden's support in countering the implementation of this geopolitical project," Klympush-Tsintsadze said.
The Vice Prime Minister stressed that the energy security remained the main priority of Ukraine's domestic policy and cooperation between Ukraine and the EU member states.
The Swedish Foreign Minister, in turn, noted that Nord Stream 2 was not just an energy project but, primarily, a Russia's instrument of pressure.
"The future of the project should be decided at the pan-European level with the involvement of the European institutions. Sweden and Denmark made a relevant appeal to the European Commission," Wallström said.
ol