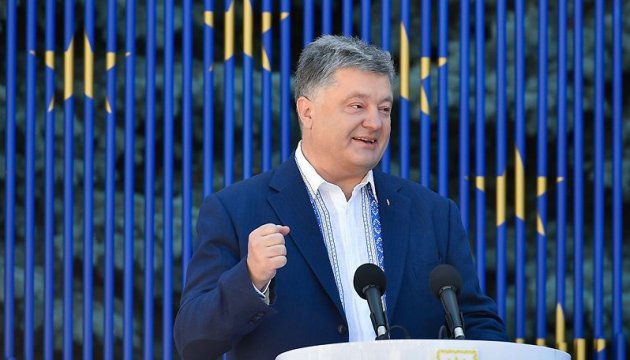 In his post on Twitter, President Poroshenko wrote: "Welcome the decision of the EU Council to extend the 'Crimea package' of sanctions for 12 months .Price for attempted annexation must rise."
As reported, on June 19, the European Union extended restrictive measures against the Russian Federation until June 23, 2018 in response to the illegal annexation of Crimea and Sevastopol.
The decision was approved without discussion by the Foreign Ministers of the EU member states.
Bans and restrictions apply to certain companies and entities regarding the activities in Crimea in trade, economic, financial and investment spheres, as well as tourism, energy, and investment sectors.
iy