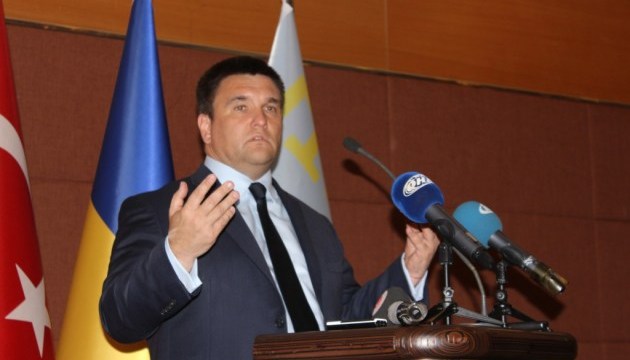 Ukrainian Foreign Minister Pavlo Klimkin reported this on his Twitter page.
"Today Russia will receive from us a peculiar 'gift' at the ICJ. It weighs about 90 kg, consists of 17,500 pages of text and is contained in 29 volumes. We are submitting our memorandum on the financing of terrorism and racial discrimination," Klimkin wrote.
The International Court of Justice selected June 12 as the date for the submission of the memorandum in the case of Ukraine against Russia regarding the violation of the International Convention for the Suppression of the Financing of Terrorism and the UN Convention on the Elimination of All Forms of Racial Discrimination. Russia Day is marked on June 12.
op