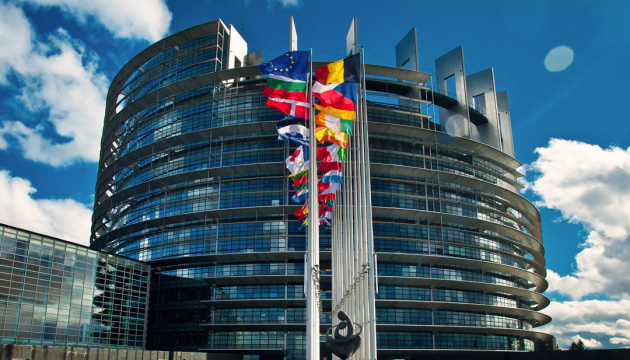 This is stated in a European Parliament resolution "On Russia, notably the case of Ukrainian political prisoner Oleg Sentsov," which was adopted on Thursday, according to Ukrinform's correspondent in Brussels.
"The European Parliament demands that the Russian authorities immediately and unconditionally release Oleg Sentsov and all other illegally detained Ukrainian citizens in Russia and on the Crimean peninsula," reads the document.
The resolution mentions the names of more than 70 Ukrainian political prisoners held in Russia and in occupied Crimea, including Ukrinform journalist Roman Sushchenko.
MEPs also expressed their solidarity with Ukrainian filmmaker, political activist and political prisoner Oleg Sentsov, who began a hunger strike on May 14, 2018 to press for the release of illegally detained compatriots.
The resolution notes that another illegally detained Ukrainian citizen, Volodymyr Balukh, is on hunger strike since March 19.
MEPs expressed their deep concern that many of the Ukrainian political prisoners, such as Mykola Karpiuk, Volodymyr, Prysych, Oleksiy Chirniy and Yevhen Panov, had been seriously tortured.
The European Parliament also draws attention to the detention of Crimean Tatars by the Russian authorities in occupied Crimea.
"The European Parliament condemns Russia's violations of international law in occupied Crimea, including the enforcement of Russian legislation, the heavy militarization of the Crimean peninsula, which threatens the regional security, and the massive and systematic human rights violations targeting, in particular, ethnic Ukrainians and Crimean Tatars," the resolution says.
The European Parliament called on the European Union's Special Representative for Human Rights to pay continuous attention to the human rights situation on the Crimean peninsula and in the non-government controlled areas of eastern Ukraine.
op