The National Bank of Ukraine (NBU) has classified Novy Bank as insolvent. The bank's key shareholder (18.33%) is state-owned enterprise Yuzhnoe [Pivdenne in Ukrainian] State Design Office, according to the regulator's website.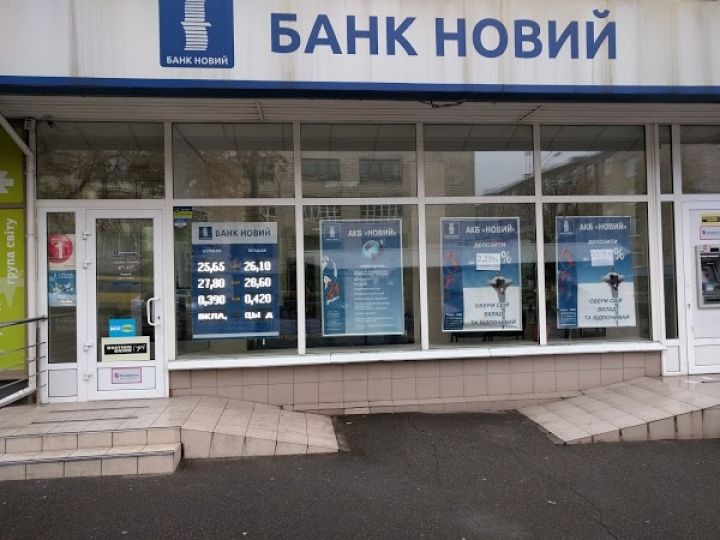 "The NBU Board on July 13, 2017 adopted a decision to classify PJSC Novy Bank as insolvent," the report said.
The central bank recalled that the bank's shareholders had decided to cease banking operations at the June meeting and submitted an appropriate plan to the regulator.
However, the NBU has no right to agree on a plan for termination of the bank's operations if there are grounds to classify the bank as insolvent, according to the law of Ukraine on simplifying capitalization and reorganization procedures for banks.
Ukraine's solvent banks earn almost UAH 7 bln in 5 mthsIn particular, the Novy Bank's regulatory capital was less than one-third of the minimum level as of July 12, 2017. Thus, in accordance with the legislation, the NBU was obliged to take a decision to classify the bank as insolvent.
The regulator notes that 99% of all depositors of the bank (about 3,000 people) will receive their deposits in full since their size does not exceed UAH 200,000 guaranteed by Ukraine's Deposit Guarantee Fund.
As UNIAN reported earlier, in March 2017, the Antimonopoly Committee of Ukraine allowed the state-owned Pivdenne State Design Office to increase its stake in Novy Bank to 50%.
According to the NBU, before that, the design office had owned 18.3% of the bank's shares. The remaining shareholders of the bank were a number of individuals with stakes of less than 10%.
Novy Bank has been operating in Ukraine's market since 1992. According to the NBU, the bank was ranked 58th (with posted assets of UAH 770.59 million) out of 90 banks operating in the country as of April 1, 2017.
Tags: NovyBank, Ukraine, NBU, insolvent
If you notice a spelling error, please highlight it with your mouse and press Ctrl+Enter