Future Ukraine-EU summits will be held in eastern Ukrainian Donetsk and Crimea's Yalta, Ukrainian President Petro Poroshenko suggested, speaking at a plenary session of the Ukraine-EU Summit held in Kyiv, an UNIAN correspondent reports.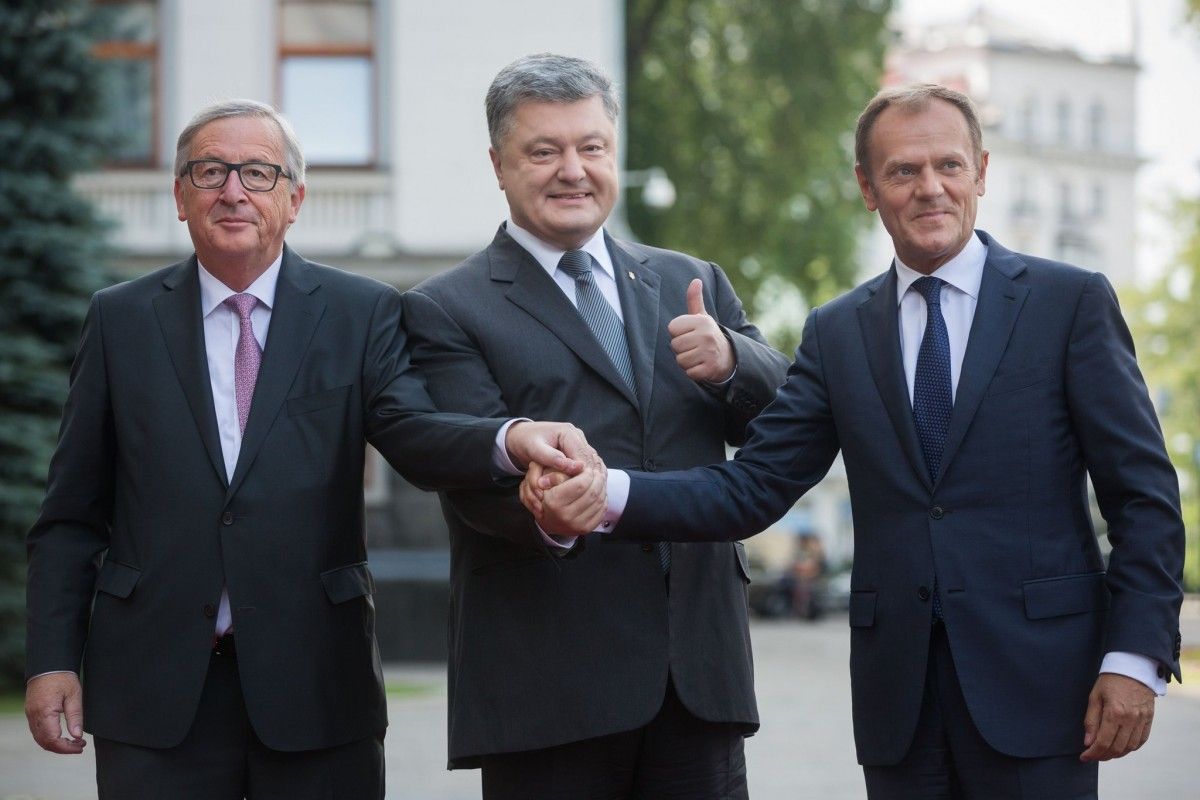 "I hope that someday we will hold the next Ukraine-EU summits, let me assume, we will hold them in Donetsk and Yalta. I would do everything possible to this end," President Poroshenko said.
As UNIAN reported earlier, Kyiv is hosting a plenary session of the XIX Ukraine-EU Summit.
Ukraine sees strong opposition from 3 EU states against notion of country's accession path in UA-EU Summit's joint statement - mediaThe EU delegation includes President of the EU Council Donald Tusk, President of the European Commission Jean-Claude Juncker, EU High Representative for Foreign Affairs and Security Policy Federica Mogherini, Vice President of the European Commission Valdis Dombrovskis, and European Commissioners Cecilia Malmström and Johannes Hahn.
Tags: Poroshenko, UkraineEUSummit, Donetsk, Yalta, Ukraine