The National Bank of Ukraine has forbidden Ukrainian banks to conduct transactions with Russian bills and coins featuring images of sites located in the Ukrainian territory occupied by Russia, according to the regulator's website.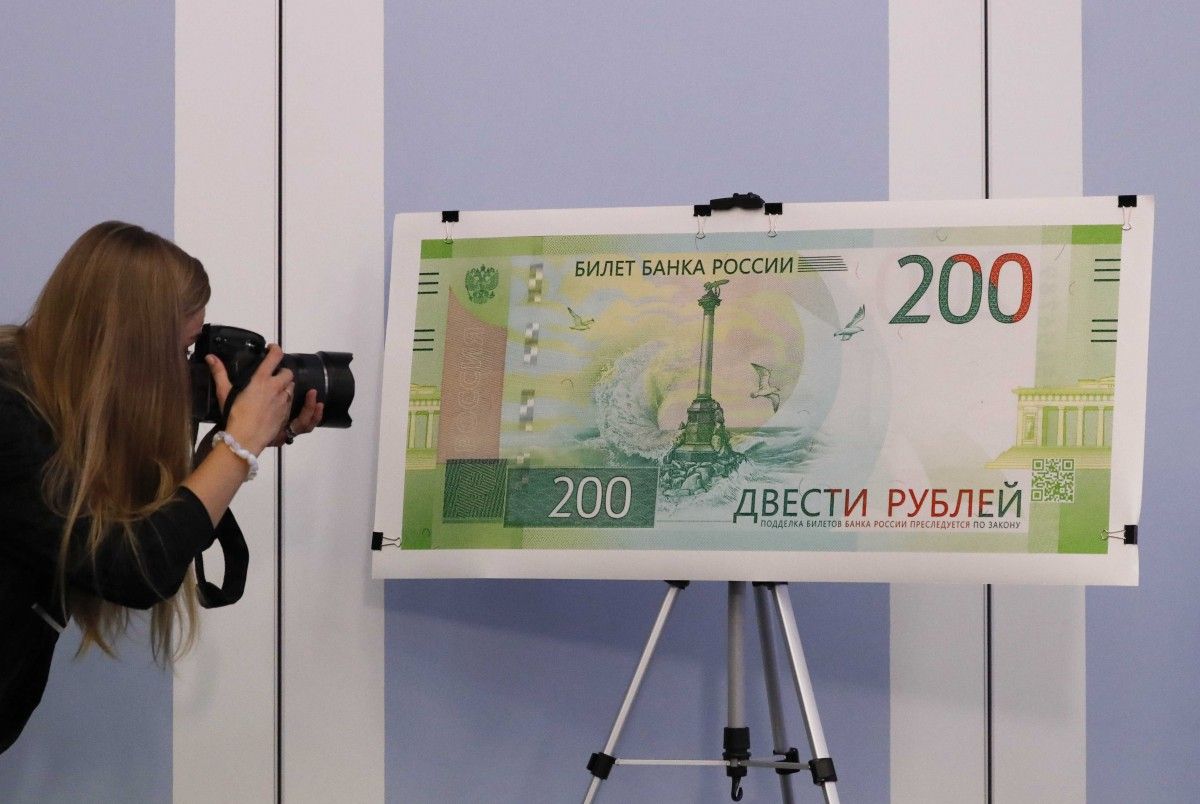 The ban covers cash, currency exchange and other types of transactions with bills (banknotes) and coins of the Central Bank of the Russian Federation showing maps, symbols, buildings, monuments and other objects located in the occupied territories of the administrative-territorial units of Ukraine, or containing any occupation-related texts.
Czech president sees Russian compensation for Crimea annexation as way to avoid European warThe NBU decision comes in response to the statement by the Russian central bank of October 12 on the introduction of new 200-rouble bills with symbols of the occupied Sevastopol: Monument to the Scuttled Ships and an image of Tauric Chersonesos.
Ukraine's state Oschadbank wins lawsuit against ex-owner of Delta Bank Referring to Decree No. 103, which entered into force on October 17, the National Bank noted that the ban also applies to cash purchase and sale transactions between banks and Ukrposhta transfers. The latter is prohibited from accepting and issuing the relevant bills and coins.
The National Bank emphasizes that it adopted such a decision aiming at protecting the sovereignty and territorial integrity of Ukraine, guided by the requirements of the Constitution and the country's current legislation, including the Law of Ukraine "On the Creation of a Free Economic Zone Crimea" and "On the Specifics of Economic Activity in the Temporarily Occupied Territory of Ukraine".
National Bank changing forex rulesAs UNIAN reported, in March 2014, as a result of an unrecognized referendum in the Autonomous Republic of Crimea, Ukraine lost the peninsula, as the Kremlin claimed it part of the Russian Federation.
Poroshenko at PACE: I strongly reject 'fait accompli' as regards CrimeaSince August 7, 2014, the National Bank has ordered Ukrainian banks to suspend all types of financial transactions in settlements beyond Ukraine government control.
Tags: Ukraine, Russia, NBU, ban, roubles, occupiedterritories, Crimea, Sevastopol