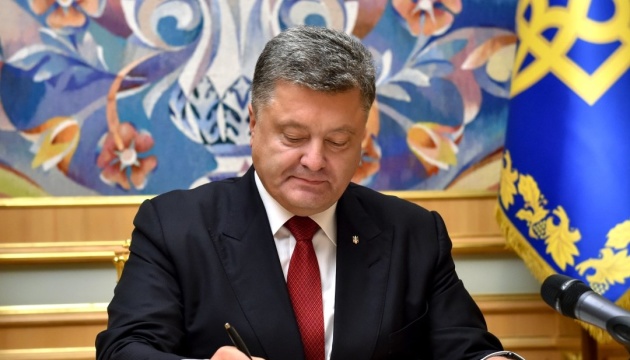 Deputy Head of the Administration of the President of Ukraine Oleksiy Filatov read out the decree at the solemn oath taking ceremony of the judges of the Supreme Court of Ukraine, an Ukrinform correspondent reports.
As the Head of State noted, the new Supreme Court was formed on the basis of an unprecedented and unique, open and transparent competition for the first time.
"Every fourth judge of the new Supreme Court is a barrister or a scientist. They will have a chance to build a new system of justice, guided by Ukrainian laws and European standards and values," Poroshenko said.
The President of Ukraine noted that a number of laws on changes in the justice system should be still adopted, including the law on the anti-corruption court, on the legal profession, on legal education and others. "We open a new page in the history of justice in Ukraine!" the President said.
ol