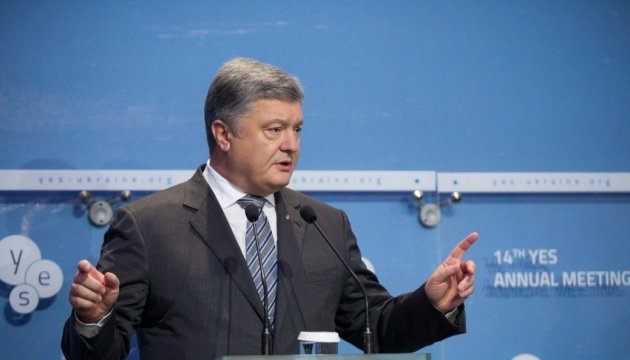 "We look forward to coordinated and focused support of our international partners. Today I would like to propose the idea of creating an international circle of friends of the de-occupation of Crimea to coordinate joint steps and actions," Poroshenko said at the opening of the plenary sessions of the 14th Annual Meeting of the Yalta European Strategy (YES) in Kyiv on Friday.
Poroshenko added that he planned to discuss the initiative in detail during his participation in the UN General Assembly meeting in New York.
"We are constantly prompted to postpone, freeze, or even simply forget about Crimea. Only short-sighted politicians can offer such advice. They forget that the current battle for the world order has started with the occupation of Crimea," the President said.
Poroshenko added that he had initiated the creation of an international mechanism to restore Ukraine's sovereignty over Crimea almost two years ago.
ol