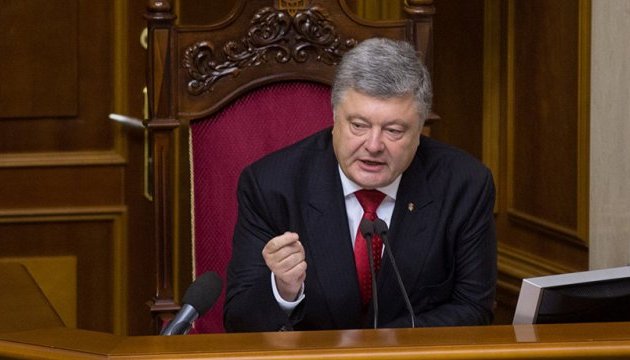 The head of state wrote this on his Facebook page.
"Grateful to the leaders of G7 and the EU for strong message in support of Ukraine. The Summit in Charlevoix and my contacts with the leadership of G7 prior to this meeting confirm that Ukraine remains among key priorities of the Free World," Poroshenko said.
He welcomed "clear consolidated message of our partners that Kremlin should drop its illusions and implement its commitments in good faith."
"The conditions are clear: first, respect the international law, stop aggression in the Donbas and return Crimea to Ukraine. Otherwise, the price for Moscow for its aggression against Ukraine and interference in internal affairs of other states will further increase!" Poroshenko said.
As reported, in their final communique issued after the G7 Summit in Canada the G7 countries urged Russia to cease its destabilizing behavior and "live up to its international obligations, as well as its responsibilities as a permanent member of the UN Security Council, to uphold international peace and security."
op