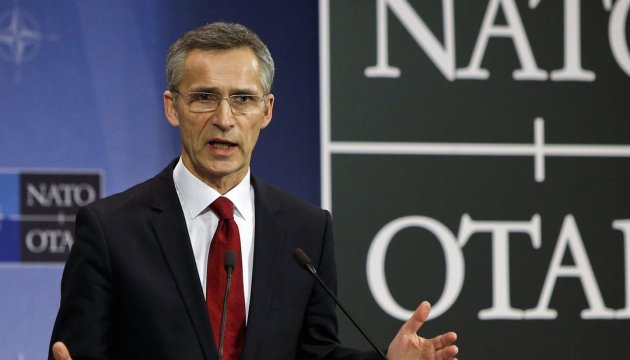 NATO Secretary General Jens Stoltenberg said this at the Meeting of NATO Ministers of Foreign Affairs in Brussels on Wednesday, a Brussels-based Ukrinform correspondent reports.
"Keeping in mind the summit next July, we agreed that we should continue to strengthen our deterrent and defense capabilities, maintain the positive dialogue and support our partners in Eastern Europe," Stoltenberg said.
Speaking about the situation in Ukraine amid Russian aggression, he noted that "tensions are high" between NATO and Russia, and the "relations are challenging."
"We confront Russia with its aggressive actions in Ukraine," the NATO Secretary General noted.
He recalled that the Allies had agreed at the Warsaw summit in 2016 that the approach to Russia, including defense and dialogue, had proven to be effective.
"We are strengthening our collective defense while remaining open to dialogue," Stoltenberg noted.
ol