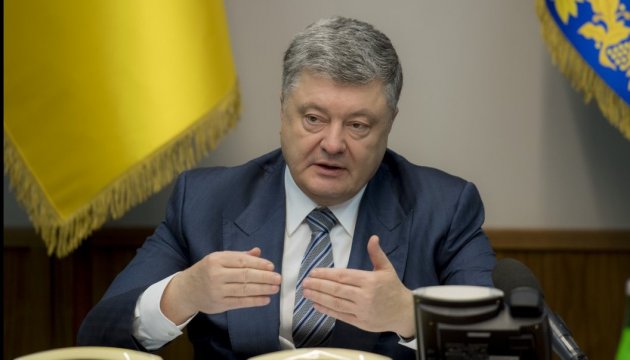 He stated this on Tuesday, April 17, at a meeting with the leaders of parliament and the leaders of parliamentary factions, an Ukrinform correspondent reported.
"I wrote an official appeal to the Ecumenical Patriarch with the request to grant a tomos of autocephaly to the Orthodox Church in Ukraine. I ask the parliament to support this decision," Poroshenko said.
He said that this appeal to the Ecumenical Patriarch had been supported by all archbishops of the Ukrainian Orthodox Church of Kyiv Patriarchate and the Ukrainian Autocephalous Orthodox Church.
"The doors are open, and bishops of other churches have signed or are considering signing an appeal to His Holiness to give us a tomos of autocephaly," Poroshenko said.
He expressed confidence that this is a historic event for the state.
op