Russia's position in the dispute over the Odeske gas field is weak from the legal point of view.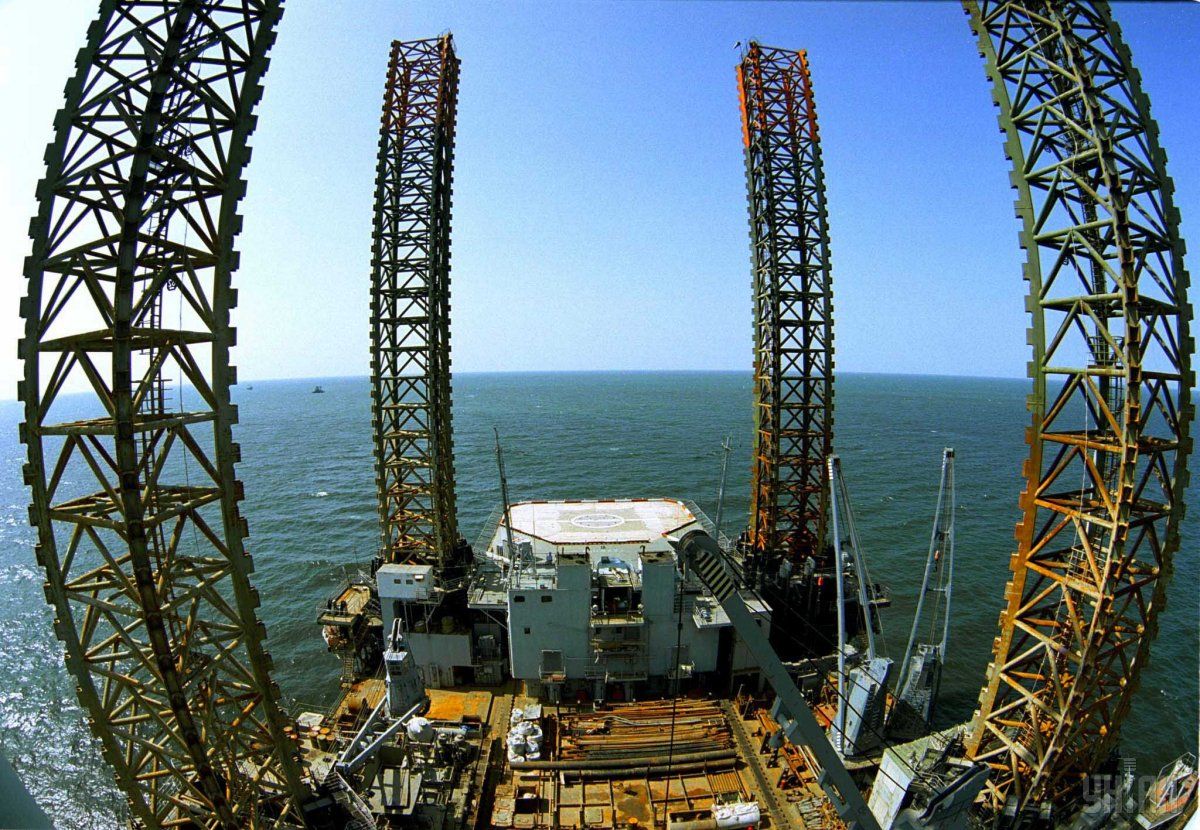 Photo from UNIAN
Russia's authorities are going to stop gas production on the Odeske gas field seized from Ukraine after the annexation of Crimea (the northwestern part of the Black Sea shelf), which accounts for almost half of the peninsula's gas output.
The decision is connected with the international arbitration procedure under maritime law, which was initiated by Ukraine in September 2016, the Russian news agency RBC reported, referring to its three sources in the Russian authorities.
Read alsoNaftogaz sues Russia over seizure of $5 bln worth of assets in CrimeaUkrainian President Petro Poroshenko earlier said by extracting gas at the Odeske and other fields off the coast of Crimea, Russia steals natural resources on Ukraine's shelf.
According to one of the sources, Kyiv's major claim concerns Russia's unauthorized economic activities on the peninsula. He says the halt to gas production there may be a strategic step to remove the claims.
However, he stressed, the return of control over the gas field to Ukraine is out of the question.
Two other federal officials noted that it was Russia's Ministry of Foreign Affairs that had recommended that gas production in dispute be halted. "The Foreign Ministry has decided: if we do not conduct activities there, there will be no subject of dispute," one of them said.
Read alsoUkraine's border guards see Russia continuing to extract gas on Ukrainian shelf in Black SeaSources close to Russia's Energy Ministry and the Natural Resources and Environment Ministry claim Russia's position in the dispute over the Odeske gas field is weak from the legal point of view.
One of them says that the deposit is located closer to Ukraine's Odesa region than to the annexed Crimean coast.
The Odeske gas field is 130 km from the Ukrainian city of Odesa and 155 km from the Crimean coastline. Its proven reserves are 21 billion cubic meters of natural gas. The field was discovered late in the 1980s. Ukraine started industrial production there in 2012, the facility was launched by the then President Viktor Yanukovych.
According to RBC, 905 million cubic meters of gas was produced on the Odeske gas field in 2015. "Proceeding from the fact that Crimea's total gas production in 2017 was 11% lower than in 2015, one can assess that the Odeske gas field yielded 800 million – 900 million cubic meters of gas every year," RBC said.
In 2017, total gas production in Crimea was about 1.63 billion cubic meters of gas.