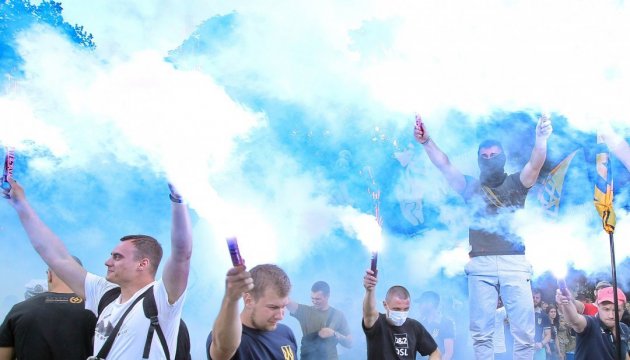 The event on the square in front of the central entrance to the parliament is being held by the Movement of New Forces, led by Mikheil Saakashvili. Svoboda Party activists are also participating in the protest. They are holding sign with the words "Last summer of this Rada: the cancellation of immunity, the new law on elections, early parliamentary elections." The protesters set up the stage where people's deputies speak.
In addition, along Hrushevskoho Street the Anticorruption Headquarters public organization is holding a protest "Deputies under the Law."
The traffic on Hrushevskoho Street is not blocked, but the number of participants is increasing.
op