Russian President Vladimir Putin has shared details with German Chancellor Angela Merkel about the Russian initiative of a UN peacekeeping mission in Donbas, according to a statement posted by the Kremlin.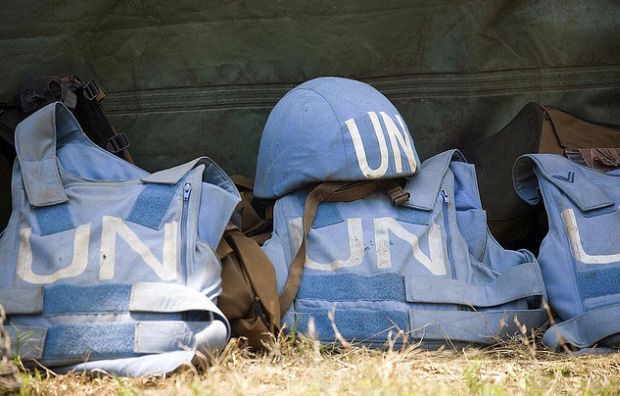 "Putin spoke in detail on the Russian initiative to establish a UN mission to aid the protection of the OSCE Special Monitoring Mission (OSCE SMM). Taking into account the views communicated by Angela Merkel, the Russian leader expressed readiness to add to the functions of the above-mentioned UN mission proposed in the Russian draft resolution of the Security Council," the statement said.
"The protection of OSCE observers by the UN is envisioned not only on the contact line after the disengagement of the forces and equipment of both sides, but also in other places where the OSCE SMM conducts its inspection visits in accordance with the Minsk Package of Measures," the Kremlin said.
The sides also touched upon the implementation of the Minsk peace agreements.
"It was underscored that any violation of the ceasefire regime, undermining the so-called 'school truce,' agreed in the Contact Group and supported by the leaders of the Normandy format states, would be unacceptable," it said.