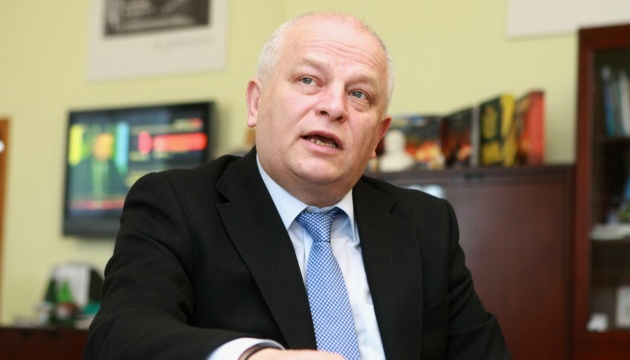 He said this at a joint Ukrainian-Lithuanian press briefing on long-term financial support for reforms in Ukraine on Thursday, September 14, an Ukrinform correspondent reports.
"Today a very important document is being discussed at the European Parliament at [a meeting of] the Committee on Foreign Affairs - the so-called resolution on recommendations for the Eastern Partnership summit, which will be held in late November. The resolution is about what we were trying to achieve - about the Marshall Plan and about the mandate of the EIB commission so that they prepare specific documents," Kubilius said.
He said that the current task was to prepare a plan with a phased scheme for its implementation.
"We face a more important task. We have to prepare a more concrete project, how this plan can be implemented, and we started to work on this very intensively," Kubilius said.
As Ukrinform reported, the Lithuania-initiated "Marshall Plan" for Ukraine is aimed at attracting international financial institutions and ensuring the growth of the Ukrainian economy to 5-7%. The size of annual investment in the Ukrainian economy should reach about $5 billion.
op