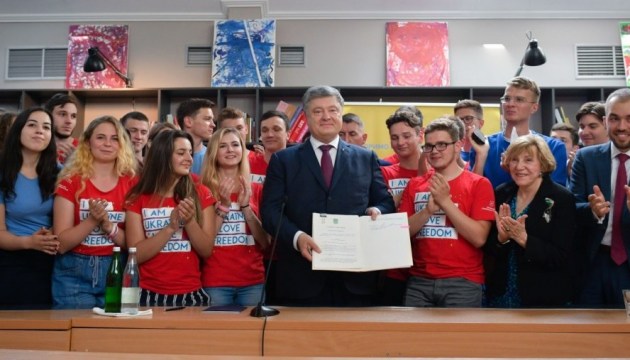 He said during a meeting with students of the Academy of Leadership, an Ukrinform correspondent reported.
"I dream of two things - I do want Ukraine to become a member of the European Union until 2030 ... And I do want Ukraine to be a member of NATO until 2030," Poroshenko said.
At the same time, he recalls that Ukraine-EU summit will be held on July 9. The head of state says that his priorities today are Ukraine's accession to digital, energy, customs, Schengen areas of the European Union.
ish